STOCKHOLM INTERNATIONAL
PEACE RESEARCH INSTITUTE
SIPRI Update: June 2023
The independent resource on global peace and security
---
NEWS
States invest in nuclear arsenals as geopolitical relations deteriorate—New SIPRI Yearbook out now

SIPRI launched its annual assessment of the state of armaments, disarmament and international security. A key finding of SIPRI Yearbook 2023 is that the number of operational nuclear weapons started to rise as countries' long-term force modernization and expansion plans progressed. Of the total global inventory of an estimated 12 512 warheads in January 2023, about 9576 were in military stockpiles for potential use—86 more than in January 2022. Of those, an estimated 3844 warheads were deployed with missiles and aircraft, and around 2000—nearly all of which belonged to Russia or the United States—were kept in a state of high operational alert, meaning that they were fitted to missiles or held at airbases hosting nuclear bombers.

 

Read more | Download the sample chapter on world nuclear forces

 
New Spotlight Films from 2023 Stockholm Forum on Peace and Development

On 22 June, SIPRI is proud to launch a series of Spotlight Films from the 2023 Stockholm Forum on Peace and Development. The films feature interviews with a range of experts, thought leaders and heads of international development organizations. They can be viewed on SIPRI's YouTube Channel, or on the 2023 Stockholm Forum Playlist.

 

Read more | Access the playlist

 
SIPRI research presented at Bratislava Forum

On 29–31 May, SIPRI was invited to participate in the 2023 Bratislava Forum. The Bratislava Forum is a yearly conference organized by the think tank GLOBSEC. It is a major platform for thought leaders, global think tanks, experts, heads of international organizations and innovators across Europe. Dr Florian Krampe, Director of SIPRI's Climate Change and Risk Programme, gave input and a presentation at the closed-door side event on 'National Strategies for Climate Security: Collaborating Across Borders and Sectors'. This side event reviewed the increasing impact of climate change on global security.

 

 
SIPRI awarded a Luxembourg Peace Prize

On 14 June, SIPRI was awarded a Luxembourg Peace Prize for its outstanding contribution to environmental peace. Luxembourg Peace Prizes are awarded by the Schengen Peace Foundation and the World Peace Forum to outstanding peacemakers and activists.

 

 
---
COMMENTARY
Beyond the UN Security Council: Can the UN General Assembly tackle the climate–security challenge?
This SIPRI Essay highlights the need for the United Nations General Assembly to address climate-related security risks. It suggests the UN Security Council's limited approach necessitates the General Assembly's involvement as a more inclusive forum. The General Assembly can provide a platform for negotiations, access to scientific knowledge and coordinated action across the UN system. Proposed entry points include agenda inclusion, leveraging the right to a clean environment, amplifying evidence through inquiries and mandating other bodies. The General Assembly's engagement could influence other fronts and pressure the Security Council to address climate-related security risks directly.
Read the SIPRI Essay
The impact of the war in Ukraine on Polish arms industrial policy
This WritePeace Blog focuses on Poland's thriving arms industry, which has seen significant growth as a result of Russia's war against Ukraine. With a focus on modernization and diversification, Poland aims to move beyond its Soviet-era legacy and become a significant player in the global arms market. The country's military modernization efforts have been ongoing since the cold war. Increased military spending and procurement deals have bolstered the Polish arms industry, but long-term plans face risks from shifting government priorities or European policies. Nonetheless, Poland sees an unprecedented opportunity to strengthen its position and achieve its ambitions in the arms industry.
Read the SIPRI WritePeace Blog
---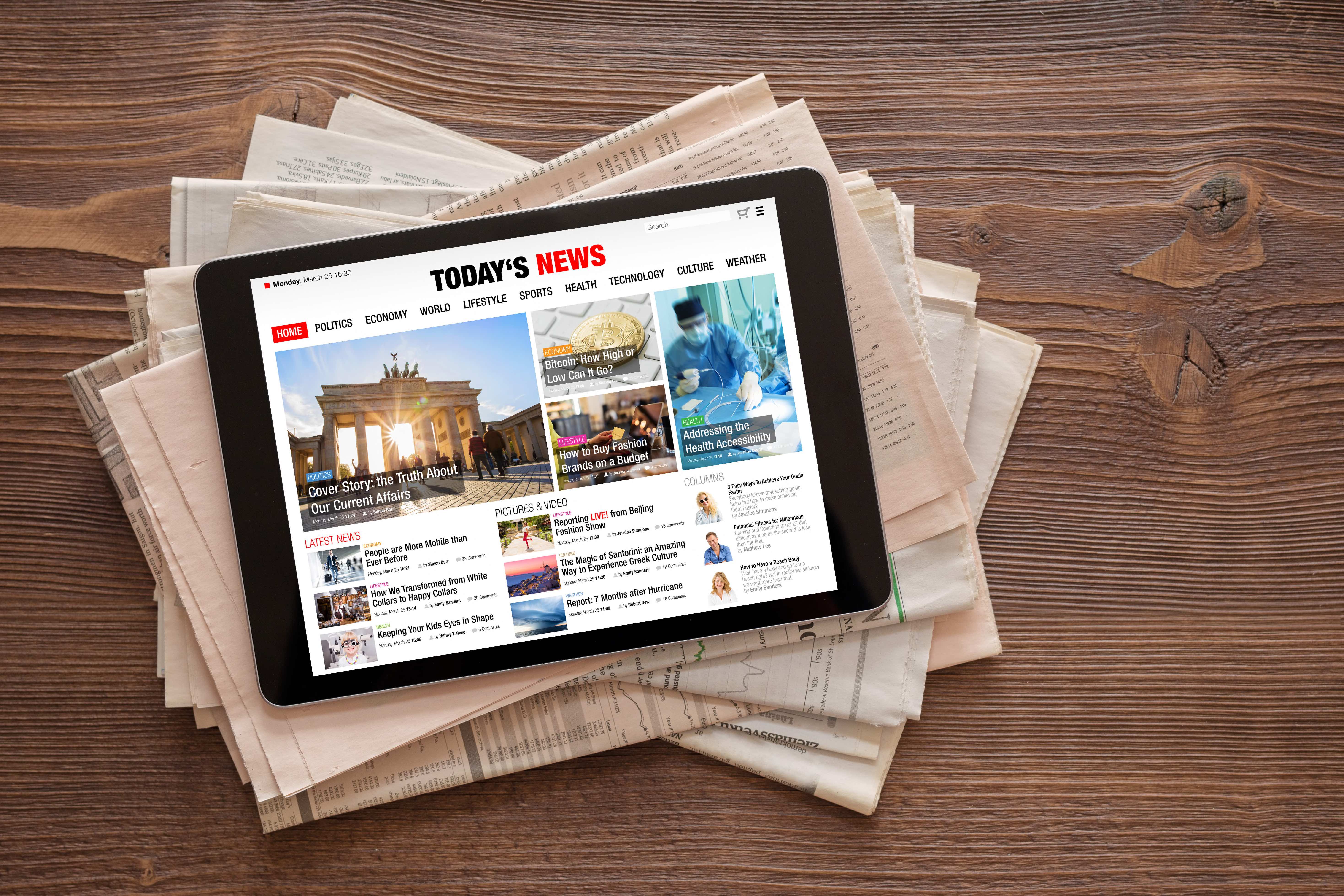 External outlets

SIPRI experts were recently featured in the following external outlets:

 

---

SIPRI Films

The following films by SIPRI were recently produced:

 

---

STAFF NEWS

SIPRI is currently accepting applications for:

Research Assistant in Peace and Development (Closing date: 31 July)
Communications Assistant in Events and Media (Closing date: 5 August)

 

---

PUBLICATIONS

Improving the Prospects for Peace in South Sudan: Spotlight on Measurement

A convergence of entrenched insecurity and climate change is having serious socio-economic implications in South Sudan where humanitarian conditions, including food insecurity, continue to deteriorate. This report explores the World Food Programme's contribution to improving the prospects for peace in South Sudan. The report offers 11 recommendations on how WFP South Sudan can leverage existing processes and continue to adapt its monitoring systems to overcome some of the challenges ascribed to monitoring, assessing and measuring contributions to peace in conflict-affected locations.

 

Russia's Military Expenditure During Its War Against Ukraine

This SIPRI Insights paper is devoted to an analysis of military spending by the Russian Federation during its war against Ukraine, and the sources of funding for that spending. Russia's total military expenditure has increased since its full-scale invasion of Ukraine in February 2022, but not dramatically.

Read the SIPRI Insights on Peace and Security

 

The Role of Umbrella States in the Global Nuclear Order

This paper focuses on countries under extended nuclear deterrence arrangements, or 'umbrella' states. The paper explores the ways in which umbrella states both in the Asia-Pacific region and in Europe have supported prevailing nuclear deterrence practices or distanced themselves from such practices.

Read the SIPRI Insights on Peace and Security

 

Climate, Peace and Security Fact Sheet: Yemen (2023)

This Climate, Peace and Security Fact Sheet examines the prolonged political, humanitarian and developmental challenges faced by Yemen. It offers a range of recommended actions for the international community to address these issues effectively.

 

Humanitarian Protection in the Liptako-Gourma Region: Local Protection Mechanisms and Humanitarian Response—Field Research Conducted in the Liptako-Gourma Region (August–September 2020)

Located at the borders of Burkina Faso, Mali and Niger, the Liptako-Gourma region is the new epicentre of the Sahara–Sahel crisis that broke out in 2012. As part of the research programme 'Humanitarian Protection in the Liptako-Gourma region', this is the first of two reports seeking to understand the impact of humanitarian protection programmes implemented in the Liptako-Gourma region and examines the links between local protection and humanitarian protection mechanisms as well as offering an overview on the threats, risks and vulnerabilities affecting the local populations. 

Read the SIPRI Partnership Publication

 

Humanitarian Protection in the Liptako-Gourma Region: Local Protection Mechanisms and Humanitarian Response—Field Survey Conducted in the Liptako-Gourma Region (June–July 2021)

Located at the borders of Burkina Faso, Mali and Niger, the Liptako-Gourma region is the new epicentre of the Sahara–Sahel crisis that broke out in 2012. As part of the research programme 'Humanitarian Protection in the Liptako-Gourma region', this is the second of two reports seeking to understand the impact of humanitarian protection programmes implemented in the Liptako-Gourma region and examines the links between local protection and humanitarian protection mechanisms as well as offering an overview on the threats, risks and vulnerabilities affecting the local populations.

Read the SIPRI Partnership Publication

 

Humanitarian Protection in the Liptako-Gourma Region (2020–2022): Local Protection and Humanitarian Mechanisms

As part of the research programme 'Humanitarian Protection in the Liptako-Gourma region', these infographics summarize the main findings of the research, which seeks to understand the impact of humanitarian protection programmes implemented in the Liptako-Gourma region.

Read the SIPRI Partnership Publication

 

SIPRI Yearbook 2023
SIPRI Yearbook 2023 presents a combination of original data in areas such as world military expenditure, international arms transfers, arms production, nuclear forces, armed conflicts and multilateral peace operations with state-of-the-art analysis of important aspects of arms control, peace and international security. In addition to its detailed coverage of nuclear arms control and non-proliferation issues, the latest edition of the SIPRI Yearbook includes

insight on developments in conventional arms control in 2022;
regional overviews of armed conflicts and conflict management;
in-depth data and discussion on military expenditure, international arms transfers and arms production; and
comprehensive coverage of efforts to counter chemical and biological security threats.

Browse the contents page | Download the summary (PDF) | Download the sample chapter on world nuclear forces (PDF) | Order SIPRI Yearbook 2023