The report from the 2016 Security Jam, where SIPRI hosted the session 'Policing in 2025: New strategies against organised crime', is released today.
The full report contains summaries of each session with conclusions from the moderators, results of polls conducted throughout the event and statistics about the nearly 2,500 participants at the 2016 Security Jam. It will be presented to Didier Reynders, Belgian Minister of Foreign Affairs, in Brussels.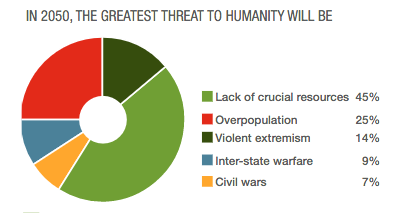 The report and executive summary also contain 10 recommendations from participants for improving peace and security. The top 3 recommendations are:
Create a global early-warning mechanism for natural disasters and polical unrest
Improve big data analysis for early action
Develop an integrated concept of security and defence
The 2016 Security Jam was a 4-day online brainstorm in April where participants from governments, think-tanks, businesses and civil society organizations held online discussions on this year's theme 'Beyond conventional security challenges'. It was organized by the think-tank Friends of Europe. The full report is also available at the Security Jam website.