STOCKHOLM INTERNATIONAL
PEACE RESEARCH INSTITUTE
SIPRI Update: June 2022
The independent resource on global peace and security
---
NEWS
SIPRI welcomed Stefan Löfven as its new Chair on 1 June; watch the Spotlight interview video and read his co-authored commentary

On 1 June former Swedish Prime Minister Stefan Löfven took up the position of Chair of the SIPRI Governing Board. In an interview as part of SIPRI's Spotlight series he speaks about worrying global trends and the role SIPRI can play to address these challenges. In addition, Löfven co-authored an essay with former Swedish Foreign Minister Margot Wallström on strengthening multilateralism.

 

Read more | Watch the Spotlight video | Read the SIPRI Essay

 
SIPRI expert at UN open-ended working group session on reducing space threats

On 9–13 May 2022 Nivedita Raju, a Researcher in SIPRI's Weapons of Mass Destruction Programme, participated in the first substantive session of the United Nations open-ended working group on reducing space threats through norms, rules and principles of responsible behaviours. The session, which aimed to take stock of the existing international legal and other normative frameworks in this area, was held in Geneva.

 

 
New video series: Towards a new civilian CSDP Compact     

On 16 June SIPRI launched a new video series on perceptions of civilian crisis management and the efforts to strengthen the civilian Common Security and Defence Policy (CSDP) missions of the European Union (EU). The series features interviews with officials from EU member states and experts from the European Centre of Excellence for Civilian Crisis Management and other relevant European organizations.

 

Read more | Watch the video series

 
New SIPRI film: China's foreign aid
In this SIPRI Conversation, SIPRI's Director of Communications, Stephanie Blenckner, speaks with Fei Su, Researcher with SIPRI's China and Asia Security Programme, about China's evolving approach to foreign aid and its increasing role in international development cooperation on the global stage.
 

 
---
COMMENTARY
What can we learn from China's military aid in the Pacific?
This WritePeace blog explores data and trends in China's military aid to Pacific island countries over the past two decades. It concludes that although China evidently has ambitions to expand its military reach in the Pacific, it would be premature to call it a regional military power. China's military aid to Pacific island countries has diversified in recent years, but remains trivial in both volume and substance. So far, the mounting economic and political influence China has gained through development aid, infrastructure loans and trade poses a bigger challenge to the geopolitical status quo in the Pacific than its military activities.
Read the SIPRI WritePeace blog
Taking climate security forward in the OSCE
There is growing international recognition that climate change impacts and security challenges—along with their solutions—are increasingly linked. This WritePeace blog summarizes how the Organization for Security and Co-operation in Europe (OSCE) is working on climate security. It discusses the implications of a decision adopted at an OSCE Ministerial Council meeting in Stockholm last year on 'strengthening co-operation to address the challenges caused by climate change', and looks at ways that the organization could build on this new momentum.
Read the SIPRI WritePeace blog
We must strengthen multilateralism in a new era of risk
In this SIPRI Essay, Stefan Löfven and Margot Wallström address the failure of global governance to address contemporary challenges. Linking to SIPRI's Environment of Peace report and the Stockholm+50 conference, the essay focuses on the twin environmental and security crises that have brought us into a new era of risk to human security. There is now no choice but to tackle them. These new risks require collective action and strengthened global governance. This in turn requires inclusivity, dialogue, financial solidarity, transparency and a change to the narrative.
In a time of competing crises, environmental action matters more than ever
In this SIPRI Essay, the lead authors of SIPRI's Environment of Peace report underline that although recent events have renewed focus on 'hard' security issues like armaments, nuclear weapons and military alliances, the wider situation illustrates that interactions between the twin crises in security and the environment are creating new, complex risks that can cascade around the world. Recent circumstances have tested global resilience. However, the authors argue that these difficult circumstances should not be seen as a reason to postpone dealing with the environmental crisis.
Read the SIPRI Essay | Read the Environment of Peace report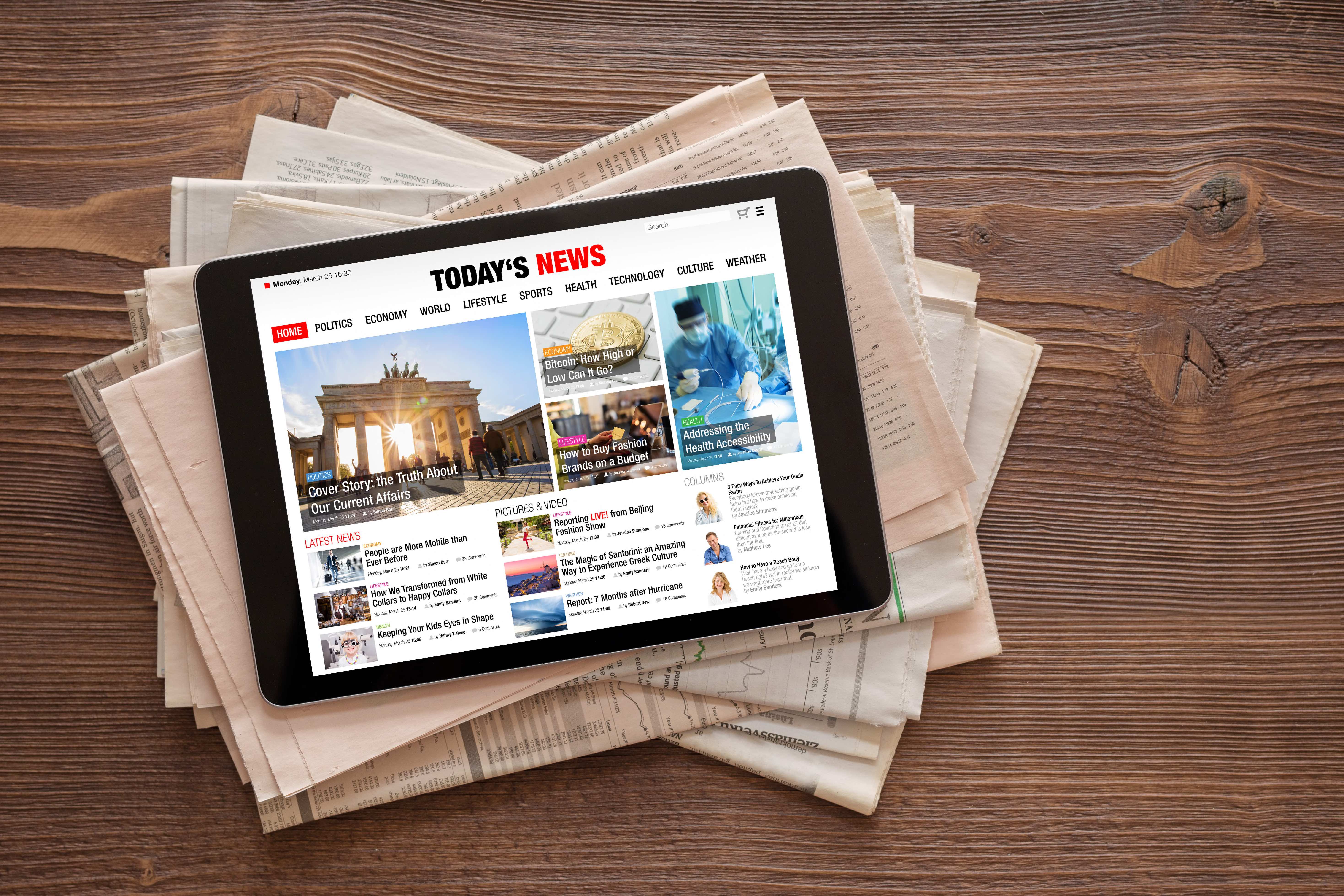 External articles
The following articles by SIPRI experts were recently published:
---
RECENT EVENTS
10 May 2022
SIPRI co-hosts event on improving the effectiveness of UN peace operations against climate-related impacts
On 10 May SIPRI co-hosted an expert roundtable in New York on maintaining the operational resilience of peacekeeping operations in the face of climate-related disruptions. SIPRI was represented by Dr Jaïr van der Lijn, Director of the Peace Operations and Conflict Management Programme, who was a panellist in the session 'Operational Resilience and Climate-related Impacts', and Dr Florian Krampe, Director of the Climate Change and Risk Programme, who delivered closing remarks.
---
PUBLICATIONS
Towards an Integrated Approach to Climate Security and Peacebuilding in Somalia
Climate change and its security implications are placing considerable pressures on peacebuilding efforts in Somalia. Analysing the leading climate-related security risks in Somalia and identifying gaps in existing responses lead to a new approach to integrate climate security and peacebuilding in Somalia. The three components of this approach are environmental peacebuilding, national governance and international support. This report argues that, together, these components can help to integrate responses to climate, peace and security in Somalia and strengthen the capacity to implement them.
Revisiting 'Minimal Nuclear Deterrence': Laying the Ground for Multilateral Nuclear Disarmament
This paper starts from the assumption that many insights from previous minimal nuclear deterrence discussions are still valid and can help to invigorate the current debate on practical approaches to disarmament. The paper argues that nuclear deterrence is possible at low numbers, and hence reliance on nuclear deterrence is not an obstacle to significant progress in nuclear disarmament. In particular, there is scope for reducing the vast nuclear arsenals possessed by Russia and the United States, which risk planetary-scale destruction and stand in the way of multilateral nuclear disarmament.
Read the SIPRI Insights on Peace and Security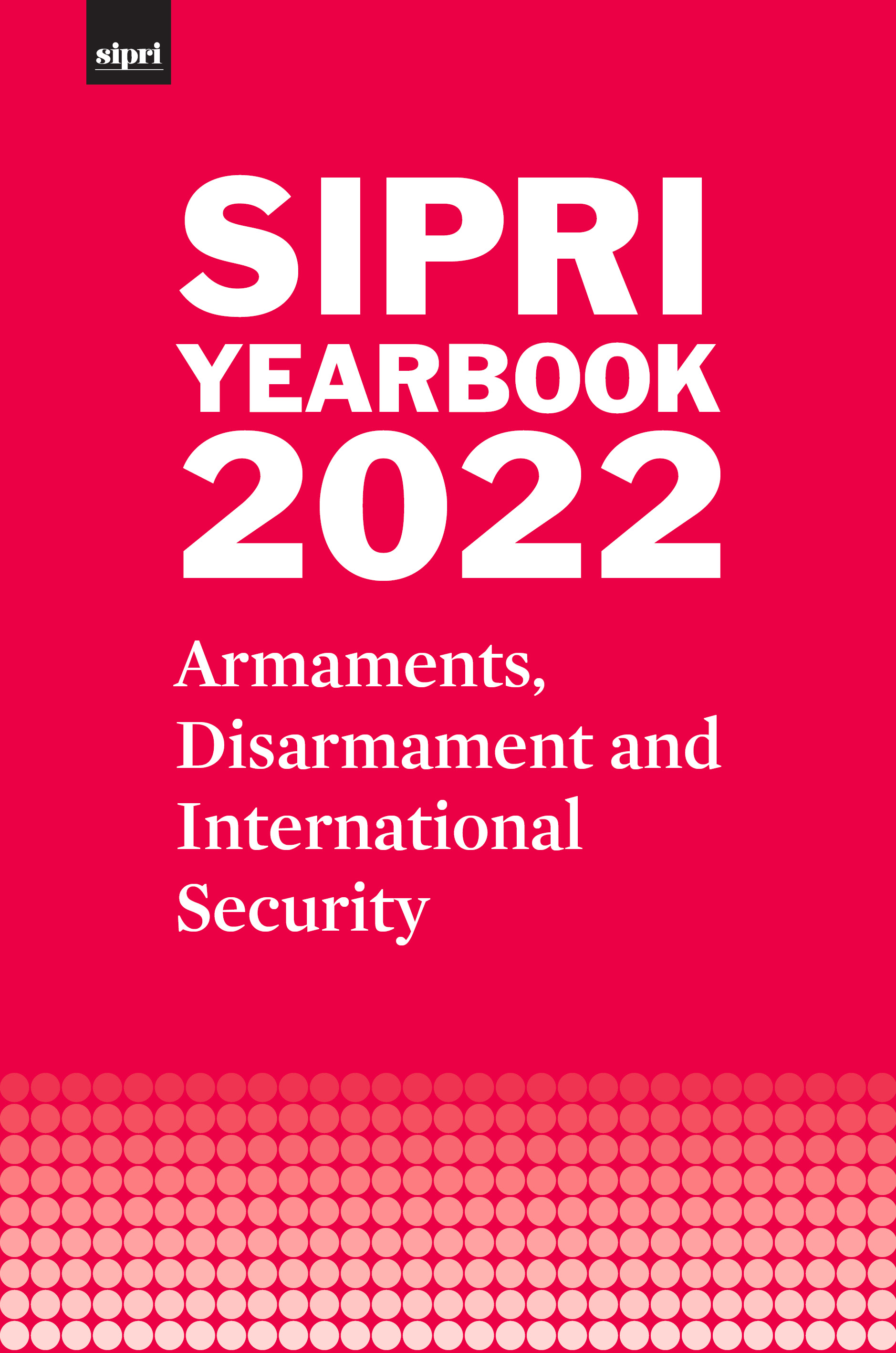 SIPRI Yearbook 2022
SIPRI Yearbook 2022 presents a combination of original data in areas such as world military expenditure, international arms transfers, arms production, nuclear forces, armed conflicts and multilateral peace operations with state-of-the-art analysis of important aspects of arms control, peace and international security. In addtion to its detailed coverage of nuclear arms control and non-proliferation issues, the latest edition of the SIPRI Yearbook includes
insight on developments in conventional arms control in 2021;
regional overviews of armed conflicts and conflict management;
in-depth data and discussion on military expenditure, international arms transfers and arms production; and
comprehensive coverage of efforts to counter chemical and biological security threats.
Browse the contents page | Download the summary (PDF) | Download the sample chapter on world nuclear
forces (PDF) | Order SIPRI Yearbook 2022