STOCKHOLM INTERNATIONAL
PEACE RESEARCH INSTITUTE
SIPRI Update: November 2021
The independent resource on global peace and security
---
NEWS
2021 Stockholm Security Conference opens, a human-centric approach to addressing complex battlefields
On 8–11 November, SIPRI hosted the 2021 Stockholm Security Conference on the topic 'Battlefields of the Future: Trends of Conflict and Warfare in the 21st Century'. This year's conference gathered over 800 participants across 17 thematic sessions. The sessions explored how current developments in technology have opened cyberspace, outer space and the mental space as potential new battlefields of the future. The opening panel, 'Battlefields of the Future', is now available to watch on SIPRI's YouTube channel and other sessions will be uploaded in the coming weeks.
 

Read more | Watch the opening panel | Read more about the 2021 Stockholm Security Conference

 
Environment of Peace panellists highlight climate justice challenges in climate and security seminar

On 19 October, Margot Wallström and Helen Clark, members of the international expert panel advising SIPRI's Environment of Peace initiative, addressed a virtual seminar on peace and climate change organized by the International Peace Bureau, the Olof Palme International Center and the International Trade Union Confederation.

 

Read more | Read more about SIPRI's Environment of Peace initiative

 
3D Printing Missiles on Demand? Additive Manufacturing as a Challenge to the Missile Technology Control Regime
On 28 October, SIPRI organized a webinar on the challenges that additive manufacturing poses to export controls and how they can be addressed. The webinar brought together a distinguished panel of technical and policy experts and was part of a larger project on 'Quo Vadis MTCR: The Missile Technology Control Regime at a Crossroads'. The project is being undertaken with generous support from the German Federal Foreign Office and the Swiss Federal Department of Foreign Affairs.
 

 
---
COMMENTARY
The transfer of weapons to fragile states through the European Peace Facility: Export control challenges
The European Peace Facility (EPF) is part of an ambitious plan, launched by the 2016 European Union (EU) Global Strategy and soon to be operationalized by the Strategic Compass, to strengthen EU security and defence and to develop an integrated approach to conflict and crises. The EPF enables the EU, for the first time, to use common funds to support the supply of lethal military equipment. With this development in mind, this SIPRI WritePeace Blog takes stock of the EPF and the challenges to export controls that it may pose.
Read the SIPRI WritePeace Blog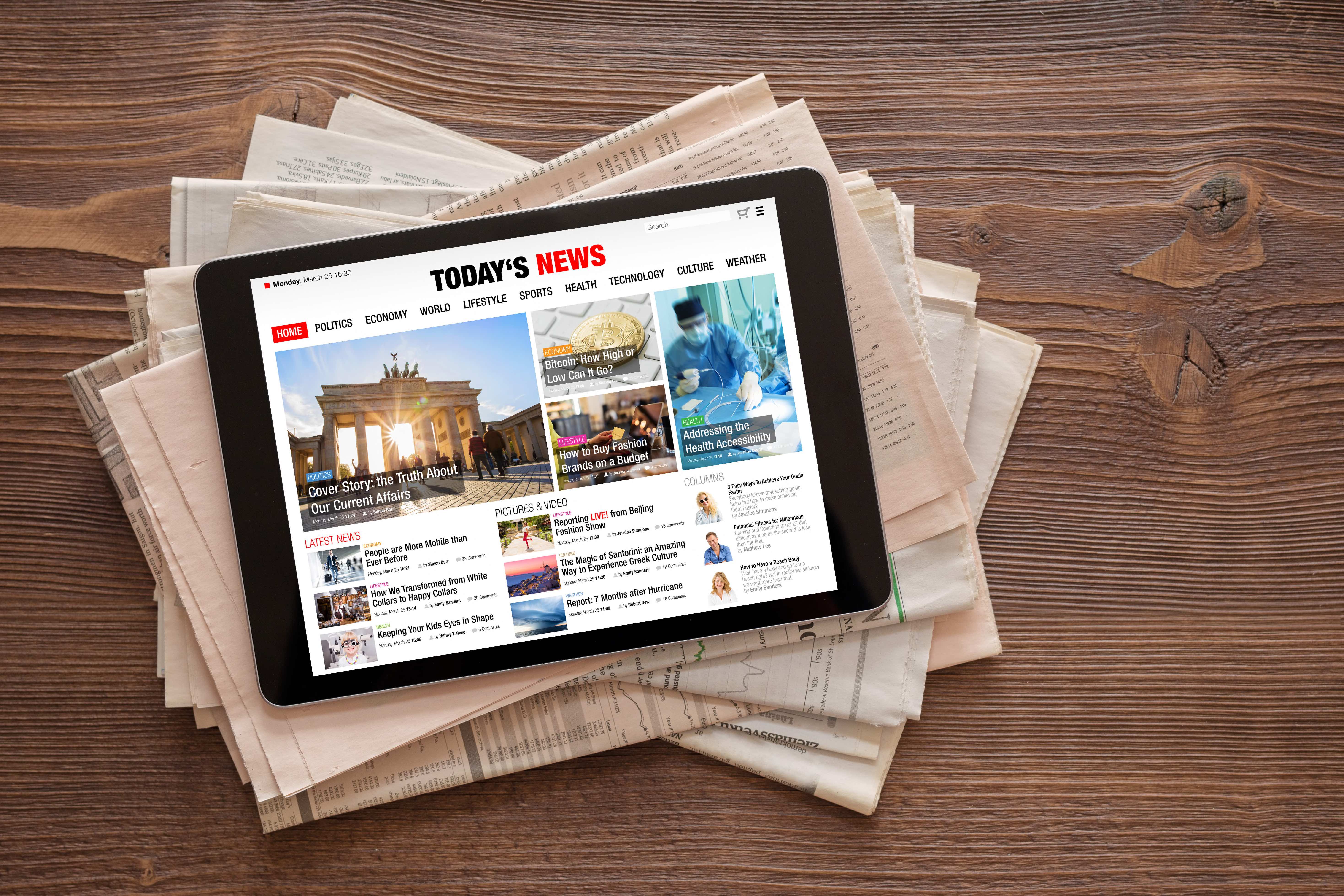 External articles
The following articles by SIPRI experts were recently published:
---
RECENT EVENTS
18 November 2021
SIPRI launches new report on EU's Civilian CSDP Compact at an event in Brussels
On 18 November, SIPRI held a launch event for the new Insights paper, 'Strengthening EU Civilian Crisis Management: The Civilian CSDP Compact and Beyond'. Timo Smit, Researcher in SIPRI's Peace Operations and Conflict Management Programme and author of the report, presented new research on two critical aspects of the compact, namely the commitments by EU member states to contribute more personnel to civilian CSDP missions and to promote better representation of women at all levels. The presentation was followed by an expert panel discussion on the research findings.
12 November 2021
SIPRI hosts roundtable on Chinese official development assistance in Africa
On 12 November, SIPRI hosted an online roundtable discussion on the theme 'Chinese ODA in Africa and Implications for the International Aid Architecture'. The online event convened academic and think tank community experts from Africa, China and Europe. The aim of the roundtable was to explore the policy implications of China's foreign aid programme on global governance in development financing, with a focus on China's practices in Africa.
8–11 November 2021
Stockholm Security Conference: Battlefields of the Future
The sixth annual Stockholm Security Conference was convened in a virtual format on 8–11 November. The theme for this year's conference was 'Battlefields of the Future: Trends of Conflict and Warfare in the 21st Century'. The opening panel, 'Battlefields of the Future', is now available to watch on SIPRI's YouTube channel and other sessions will be uploaded in the coming weeks.
Read more | Watch the opening panel
26 October 2021
SIPRI experts contribute to the 2021 Beijing Xiangshan Forum webinar
On 26 October, Dan Smith, SIPRI Director, and Dr Lora Saalman, SIPRI Associate Senior Fellow, participated in the Beijing Xiangshan Forum Webinar held on the theme 'Pursue Win–Win Cooperation, Advance Global Security Governance'. Smith and Saalman gave presentations as part of the panel on 'Strategic Stability: Impasse and Way Out'.
---
STAFF NEWS
Two current openings
SIPRI is currently recruiting for two positions:
Senior Researcher and Programme Director, Nuclear Disarmament, Arms Control and Non-proliferation Programme (Closing date: 25 November).
Administrative Assistant, Environment of Peace initiative (Closing date: 3 December).
---
PUBLICATIONS
Strengthening EU Civilian Crisis Management: The Civilian CSDP Compact and Beyond
The Civilian Common Security and Defence Policy (CSDP) Compact has been the most serious attempt to date to strengthen civilian CSDP. However, progress on the commitments to increase secondments to missions and to promote a better representation of women in them has been mixed at best. This SIPRI Insights paper analyses these trends and recommends, among other things, alternative indicators for demonstrating progress towards the more effective staffing of civilian CSDP missions.
Read the SIPRI Insights on Peace and Security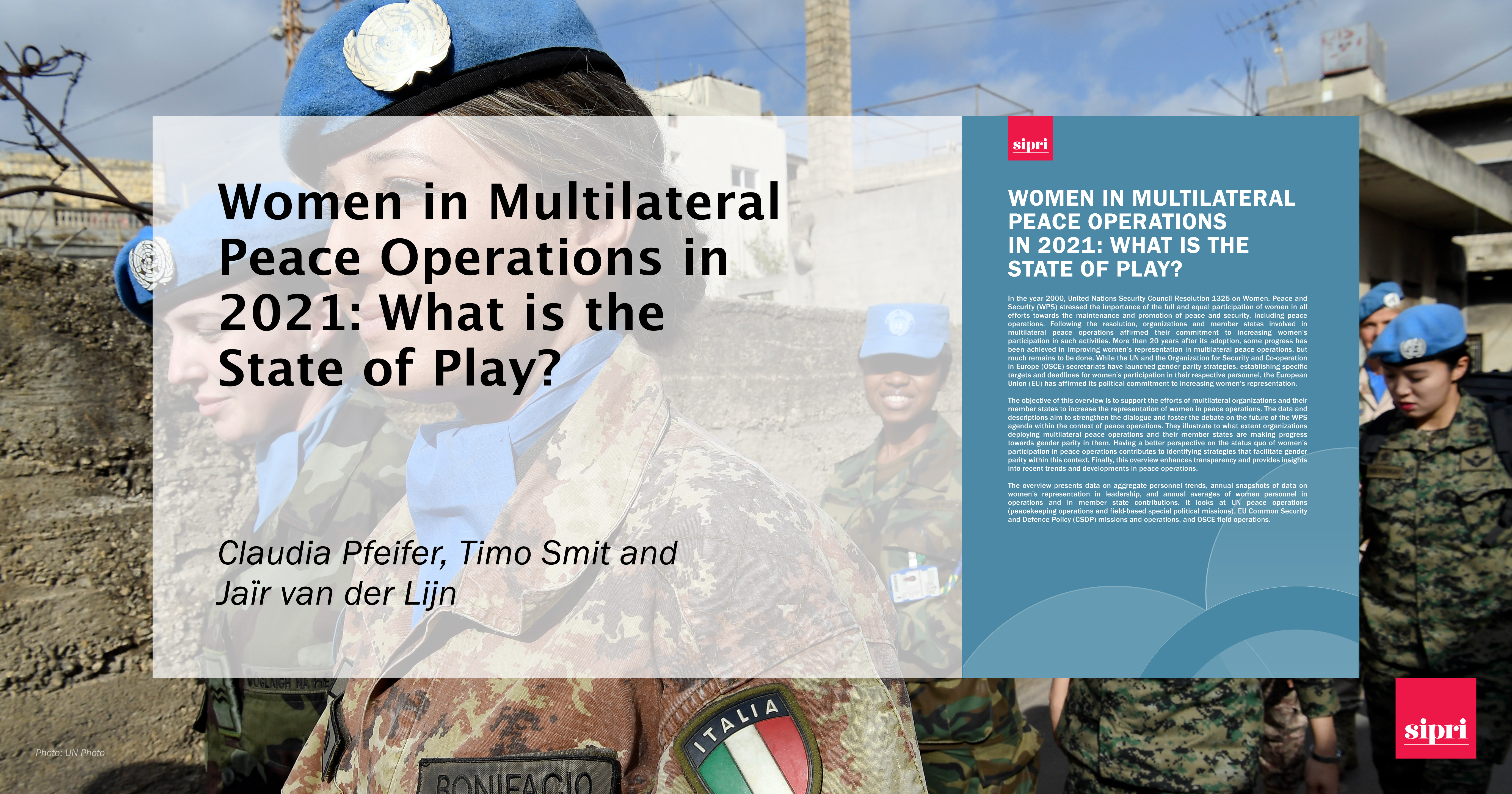 Women in Multilateral Peace Operations in 2021: What is the State of Play?
United Nations Security Council Resolution 1325 (2000) on Women, Peace and Security stresses the importance of women's full and equal participation in all efforts towards maintaining and promoting peace and security, including peace operations. This booklet provides a data-driven analysis of UN peace operations, Organization for Security and Co-operation in Europe field operations and EU CSDP missions and operations. It uses data visualizations to provide annual snapshots and averages of women's representation in leadership roles, overall personnel numbers and member state contributions.
SIPRI Yearbook 2021
SIPRI Yearbook 2021 presents a combination of original data in areas such as world military expenditure, international arms transfers, arms production, nuclear forces, armed conflicts and multilateral peace operations with state-of-the-art analysis of important aspects of arms control, peace and international security. It covers developments during 2020, including:
the state of nuclear arms control and the entry into force of the 2017 Treaty on the Prohibition of Nuclear Weapons;
efforts to regulate lethal autonomous weapon systems, and state behaviour in cyberspace and space;
regional and country-specific overviews of armed conflicts; and
the impact of the unfolding Covid-19 pandemic and the UN appeal for a global ceasefire to address it.
Browse the contents page | Download the summary (PDF) |
Order SIPRI Yearbook 2021 | Download the sample chapter on world nuclear forces (PDF)