STOCKHOLM INTERNATIONAL
PEACE RESEARCH INSTITUTE
SIPRI Update: June 2018
The independent resource on global peace and security
---
NEWS
New data on world nuclear forces and peace operations, SIPRI Yearbook 2018 out now
This month SIPRI launched SIPRI Yearbook 2018, which assesses the current state of armaments, disarmament and international security. Key findings include the following: all the nuclear weapon-possessing states are developing new nuclear weapon systems and modernizing their existing systems; and the number of personnel deployed with peace operations worldwide continues to fall while the demand is increasing.
 

Read more | Watch Peace Points video | Order SIPRI Yearbook 2018

 

SIPRI releases map of multilateral peace operations in 2018
SIPRI is pleased to release a new map showing all multilateral peace operations active as of May 2018. The data is taken from SIPRI's Multilateral Peace Operations Database, which contains extensive information on all multilateral peace operations (both UN and non-UN) conducted since 2000.
 

Read more | Download the map (PDF)

 
Conference on security in the Baltic Sea region stresses opportunities for cooperation
More than 150 policymakers, researchers and practitioners gathered in Stockholm at Fotografiska on June 11–12 for the international conference addressing the complexity of societal security challenges in the Baltic Sea region. The conference formed a basis to further build on existing institutions and frameworks for collaboration to address the societal security challenges faced by Baltic Sea states. It was co-hosted by SIPRI and the Swedish Ministry for Foreign Affairs.
 

Read more | Watch 'Societal security challenges in the Baltic Sea region: Voices and views' | Watch the opening remarks and opening plenary session

 
---
COMMENTARY
Russian and US policies on the INF Treaty endanger arms control
The 1987 Treaty on the Elimination of Intermediate-Range and Shorter-Range Missiles (INF Treaty) is on the verge of collapse. The situation worsened in early 2017 following accusations by the United States that Russia had begun to deploy the missiles during 2016. Dr Tytti Erästö and Dr Petr Topychkanov review these developments and consider how the INFT treaty could be preserved.
Read the SIPRI Topical Backgrounder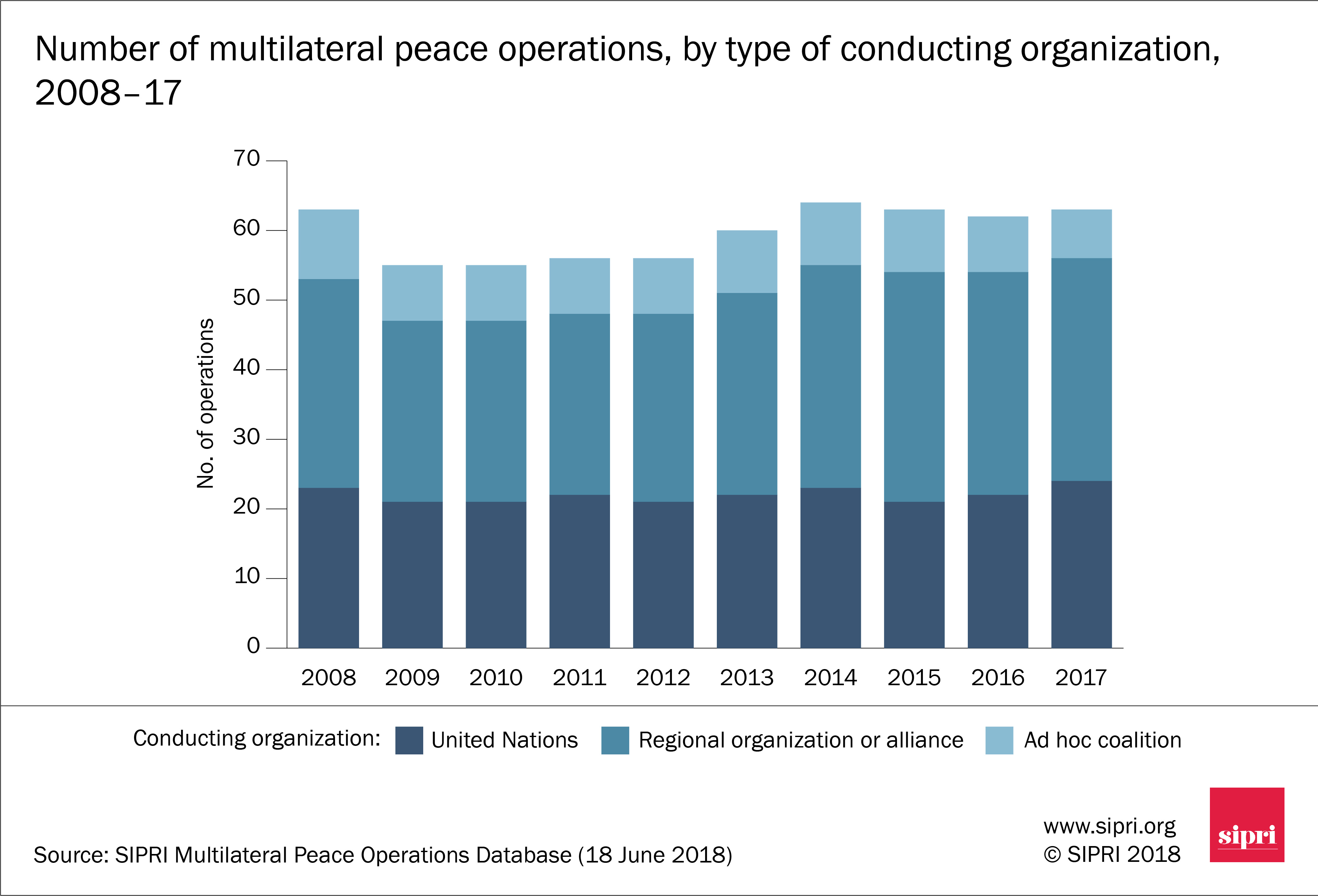 Global and regional trends in multilateral peace operations, 2008–17
SIPRI recently released new data on deployments and fatalities in multilateral peace operations. This SIPRI Topical Backgrounder by Timo Smit expands on the events of 2017 and puts this data in a 10-year perspective. For the first time, SIPRI data on and analyses of personnel deployments in the previous year and decade is based on monthly instead of annual snapshot figures.
Read the SIPRI Topical Backgrounder
Establishing a regional security architecture in the Sahel
Last week, the Foreign Affairs Council of the European Union (EU) adopted a number of decisions on the Sahel and Mali. In light of these conclusions, SIPRI published a Topical Backgrounder on the G5 Sahel joint force (FC-G5S). This backgrounder outlines the structure of the FC-G5S including its mandate and funding as well as parallel initiatives organized by member states.
Read the SIPRI Topical Backgrounder
SDG16.4 and the collection of data on illicit arms flows: Progress made but challenges ahead
Sustainable Development Goal (SDG) 16.4 commits states to inter alia 'significantly reduce illicit arms flows by 2030'. However, generating meaningful data on illicit arms flows is a challenging task and the amount of information submitted by states to date has been limited. This backgrounder provides an overview of ongoing and potential work on measuring states' achievement of SDG 16.4.
Read the SIPRI Topical Backgrounder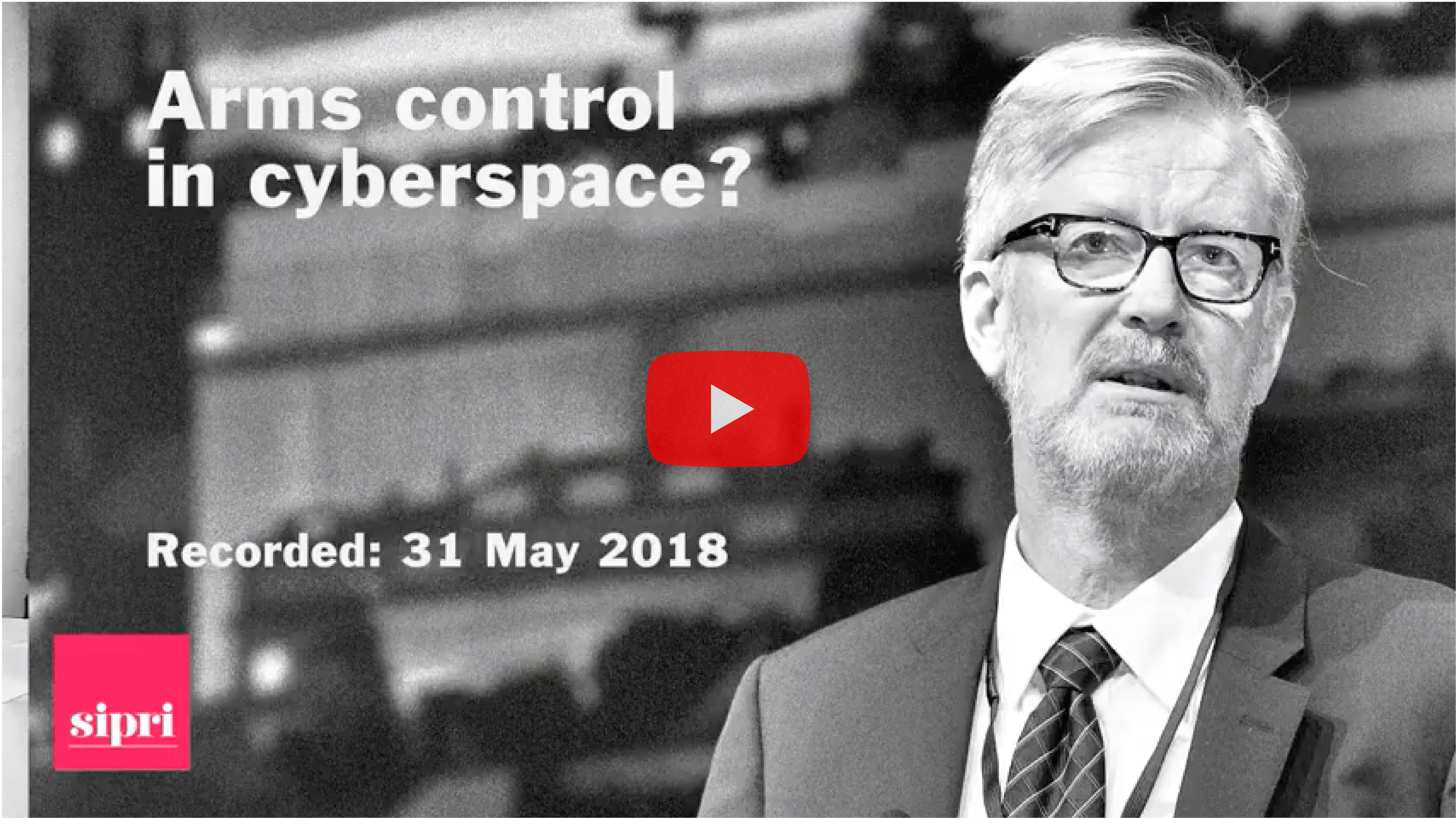 Peace Points: Arms control in cyberspace?
Cyber attacks have diminished the distinction between war and peace. Dan Smith, SIPRI Director, takes stock of the current discussions surrounding the applicability of arms control to cyber weapons.
---
UPCOMING EVENTS
3–5 July 2018
SIPRI at Almedalen Week
SIPRI is pleased to announce its participation and activities at the 2018 Almedalen Week in Visby, Gotland. SIPRI will participate in the following activities:
Is a nuclear-weapons free world possible?
(3 July 14.30–15.30)
Event on the future of nuclear weapons
(4 July 15.00–16.00)
Hunger and conflict—where is the connection?
(5 July 13.30–14.30)
Further details are available on SIPRI's website
19–20 Steptember 2018
Stockholm Security Conference 2018
On 19–20 September 2018, SIPRI will host the third Stockholm Security Conference. This year the theme is 'Emerging Technologies: Unseen connections, missing players, absent solutions' and will take place in Stockholm.
---
RECENT EVENTS
22–23 May 2018
SIPRI hosts workshop on the impact of emerging technologies on nuclear risk
On 22–23 May, SIPRI held the first in a series of workshops on 'Mapping the impact of machine learning and autonomy on strategic stability and nuclear risk' in Stockholm. The event was attended by over 35 academics, government representatives, military and technical experts.
---
JOB VACANCIES
Four current openings
SIPRI is currently recruiting for four positions:
Senior Researcher, Dual-use and Arms Trade Controls Programme (Closing date: 10 August)
Senior Researcher, Sahel and West Africa Programme (Closing date: 30 June)
Programme Director and Senior Researcher, China and Global Security Programme (Position open until filled)
Internship: Outreach
---
PUBLICATIONS
Policy impact assessment report on the NATO Building Integrity programme
This report examines the North Atlantic Treaty Organization (NATO) Building Integrity (BI) Programme, a defence capacity-building programme that aims to provide NATO member states, partners and other states with tailored support to reduce the risk of corruption and enhance the understanding and practice of good governance in their defence establishments.
UN Police and Conflict Prevention
UN Police (UNPOL) play a critical role in conflict prevention. This discussion paper connects the sustaining peace agenda and conflict prevention with the police component in United Nations (UN) peace operations. It concludes with recommendations on how the police role in conflict prevention could be further developed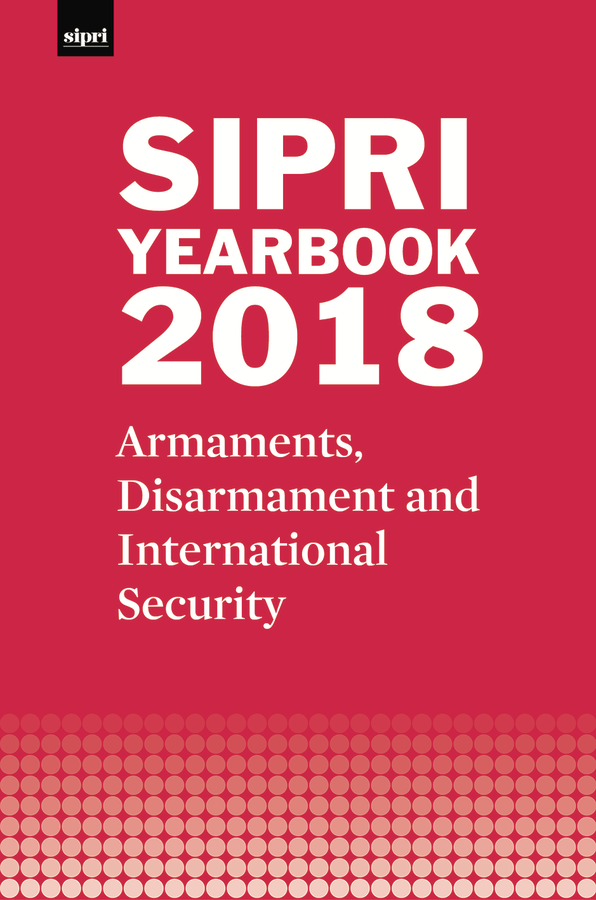 SIPRI Yearbook 2018
The 49th edition of the SIPRI Yearbook is a compendium of data and analysis in the areas of security and conflicts; military spending and armaments; and non-proliferation, arms control and disarmament. It also features sections on:
debt, oil price and military expenditure;
international non-proliferation sanctions against 
North Korea; and
allegations of use of chemical weapons in Iraq and Syria.