STOCKHOLM INTERNATIONAL
PEACE RESEARCH INSTITUTE
SIPRI Update: August 2022
The independent resource on global peace and security
---
NEWS
2022 Stockholm Forum: Session recordings available

SIPRI is pleased to announce that the session recordings of the 2022 Stockholm Forum on Peace and Development are available to watch online. The 17 online sessions and the 18 sessions recorded at Münchenbryggeriet, Stockholm are available on SIPRI's YouTube Channel.

 

Read more | Watch the sessions | Read more about the 2022 Forum

 
SIPRI experts present paper to the European Union Security and Defence Subcommittee

On 16 June, SIPRI experts presented the paper 'EU Military Training Missions: A Synthesis Report' to the Security and Defence Subcommittee of the European Union. The paper is released as a part of the Just Future Alliance programme and draws overarching conclusions based on a synthesis of previously published case studies that examined the impact of European Union training missions (EUTMs) in Somalia, Mali and the Central African Republic.

 

Watch the recording | Read the paper | Read more about Just Future Alliance

 
SIPRI co-hosts side event at the 10th NPT Review Conference in New York

SIPRI, together with the Alva Myrdal Centre for Nuclear Disarmament at Uppsala University and the Swedish Government, hosted the side event 'Nuclear Disarmament at a Crossroads?' at the 10th review conference of the parties to the 1968 Treaty on the Non-Proliferation of Nuclear Weapons (NPT) in New York. Held on 8 August, the panel discussion examined how divergent perspectives and narratives about the role of nuclear weapons are currently shaping policy options and focused on the means of moving forward.

 

 
SIPRI at the Eighth Conference of States Parties to the ATT

On 22–25 August, SIPRI engaged in several events at the eighth conference of states parties (CSP8) to the 2013 Arms Trade Treaty (ATT) in Geneva. Ahead of CSP8, SIPRI launched two reports about preventing the diversion of exported military materiel, of which the key findings were presented in a thematic discussion. One SIPRI-hosted side event focused on taking stock of the ATT, while another one highlighted new research and projects that aim to support the improved implementation of physical security and stockpile management assistance, as well as post-delivery control and cooperation measures.

 

 
Spotlight: Espen Barth Eide
At the Stockholm+50 conference, SIPRI interviewed Espen Barth Eide, Minister of Climate and the Environment of Norway. Here Minister Barth Eide speaks about the key security challenges in terms of the environment, what concrete actions he would like to see taken and which actors can make that happen. He also discusses how SIPRI's report 'Environment of Peace: Security in a New Era of Risk' can help address the situation.
 

Watch the SIPRI Spotlight | Read more about Environment of Peace

 
---
COMMENTARY
Improving transparency in military spending through disaggregated information
As many governments pledge to boost military spending, the question of transparency in military budgeting processes looms larger than ever. This backgrounder explores the practice of disaggregation in military budget reporting as one aspect of improving transparency. It explains what disaggregated military spending data is, provides an overview of how many countries provide this type of data, highlights case studies to compare varying levels of disaggregation and discusses implications for transparency in military expenditure.
Read the SIPRI Topical Backgrounder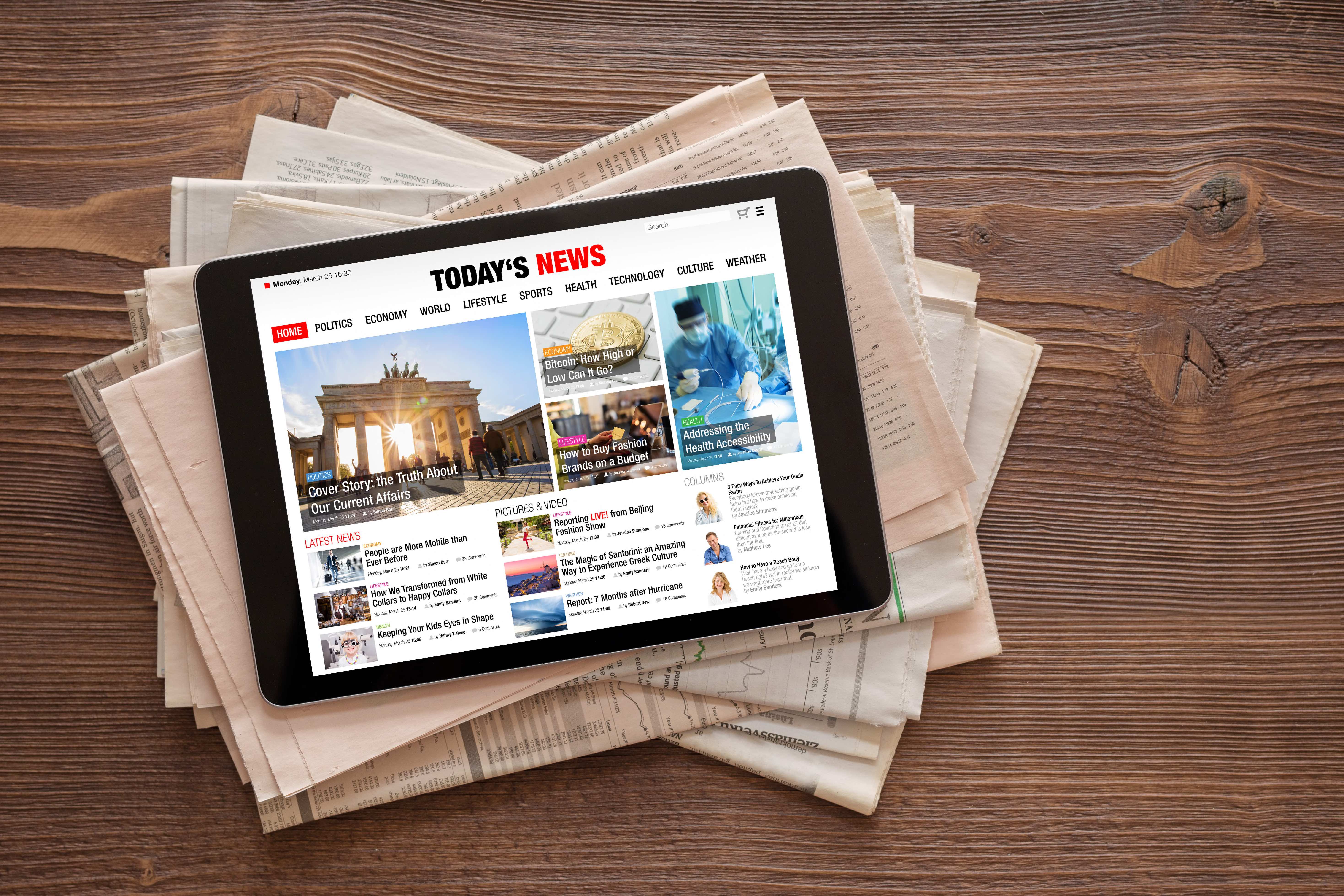 External articles and podcasts
The following articles and podcasts by SIPRI experts were recently published:
---
RECENT EVENTS
16 August 2022
The 'NewSpace' Industry: A Challenge for Missile Non-proliferation and Export Controls?
On 16 August, SIPRI hosted a webinar bringing together a distinguished panel of space, missile and export control experts from research, industry and policy to discuss the challenges the NewSpace industry poses to missile non-proliferation and export controls. The panel explored how these challenges can be addressed through national and multilateral export control instruments such as the Missile Technology Control Regime.
---
21–22 June 2022
SIPRI experts join the 2022 Aswan Forum for Sustainable Peace and Development
SIPRI participated in the third edition of the Aswan Forum for Sustainable Peace and Development, held on 21–22 June in Cairo and online. SIPRI led a panel discussion on 'Strengthening the Climate Adaptation and Peacebuilding Nexus: The Way Forward', and SIPRI Director Dan Smith joined the panel discussion on 22 June titled 'Looking Ahead: COP27 and Beyond'.
---
26 May 2022
SIPRI co-hosts event on the impact of environment on the protection of civilians
As part of Protection of Civilians Week 2022, SIPRI co-hosted a panel discussion titled 'Protecting the Environment is Protecting Civilians: Environmental and Climate Tools in Peace Operations'. The event was held in a virtual format on 26 May on the margins of the annual United Nations Security Council Open Debate on the Protection of Civilians. The event was co-organized by SIPRI, the governments of Costa Rica and Switzerland, and PAX.
---
STAFF NEWS
Five current openings
SIPRI is currently accepting applications for:
Senior Researcher and Programme Director, Arms Transfer Programme (Closing date: 31 August).
Research Assistant in SIPRI's Armament and Disarmament research area (Closing date: 4 September).
Project Controller (Closing date: 11 September).
Communications Officer, Social media (Closing date: 12 September).
WMD Non-Proliferation and Disarmament Pathways: Intensive introductory course for graduate and post-graduate students of engineering disciplines (Closing date: 22 September).
---
PUBLICATIONS
SIPRI Lecture: Environment of Peace
The fourth SIPRI Lecture was delivered by former prime minister of New Zealand, HE Helen Clark, and focused on the theme 'Environment of Peace'. The lecture was held in a hybrid format on 23 May 2022 and presented the findings of the SIPRI report 'Environment of Peace: Security in a New Era of Risk'. In her address, Clark stressed that transformative change is needed, which will require global cooperation; but the current geopolitical climate makes it far more difficult to address these interconnected risks.
Read more | Watch the recording
Post-shipment On-site Inspections and Stockpile Management Assistance: Bridging Gaps
Post-shipment on-site inspections and international assistance in physical security and stockpile management (PSSM) have different scopes and objectives. On-site inspections allow exporting states to check exported military materiel to ensure that the importer is complying with its commitments, while PSSM assistance aims to improve states' weapons and ammunition management systems. However, both instruments allow foreign specialists to visit a state's weapons and ammunition storage facilities and enable information gathering. This SIPRI Policy Brief highlights how building informal linkages between these instruments could contribute towards establishing more comprehensive forms of post-shipment cooperation.
Good Practice Guide on Post-shipment On-site Inspections of Military Materiel
In order to prevent the diversion of exported military materiel, an increasing number of states have conducted physical inspections of exported military materiel on the territory of the importing state or have introduced measures to allow for them to take place. This SIPRI Good Practice Guide is aimed at states that are in the process of developing post-shipment on-site inspections or are considering their future adoption. The guide draws from experience of states that have conducted such inspections, relevant guidance and policy documents, and the work done by SIPRI on this topic.
Read the SIPRI Good Practice Guide
Funding Arms Transfers through the European Peace Facility: Preventing Risks of Diversion and Misuse
This paper aims to contribute to ongoing discussions about how the European Peace Facility (EPF) should be implemented. It describes why the EPF was established, what is currently known about the deployment and functioning of its 'equip' component, and the fund's potential limitations. Using the experience of partner countries in sub-Saharan Africa as the main example, it discusses the risks of arms diversion and misuse and what types of control and monitoring measures are available or should be put in place in the context of EPF assistance measures' implementation in order to mitigate them.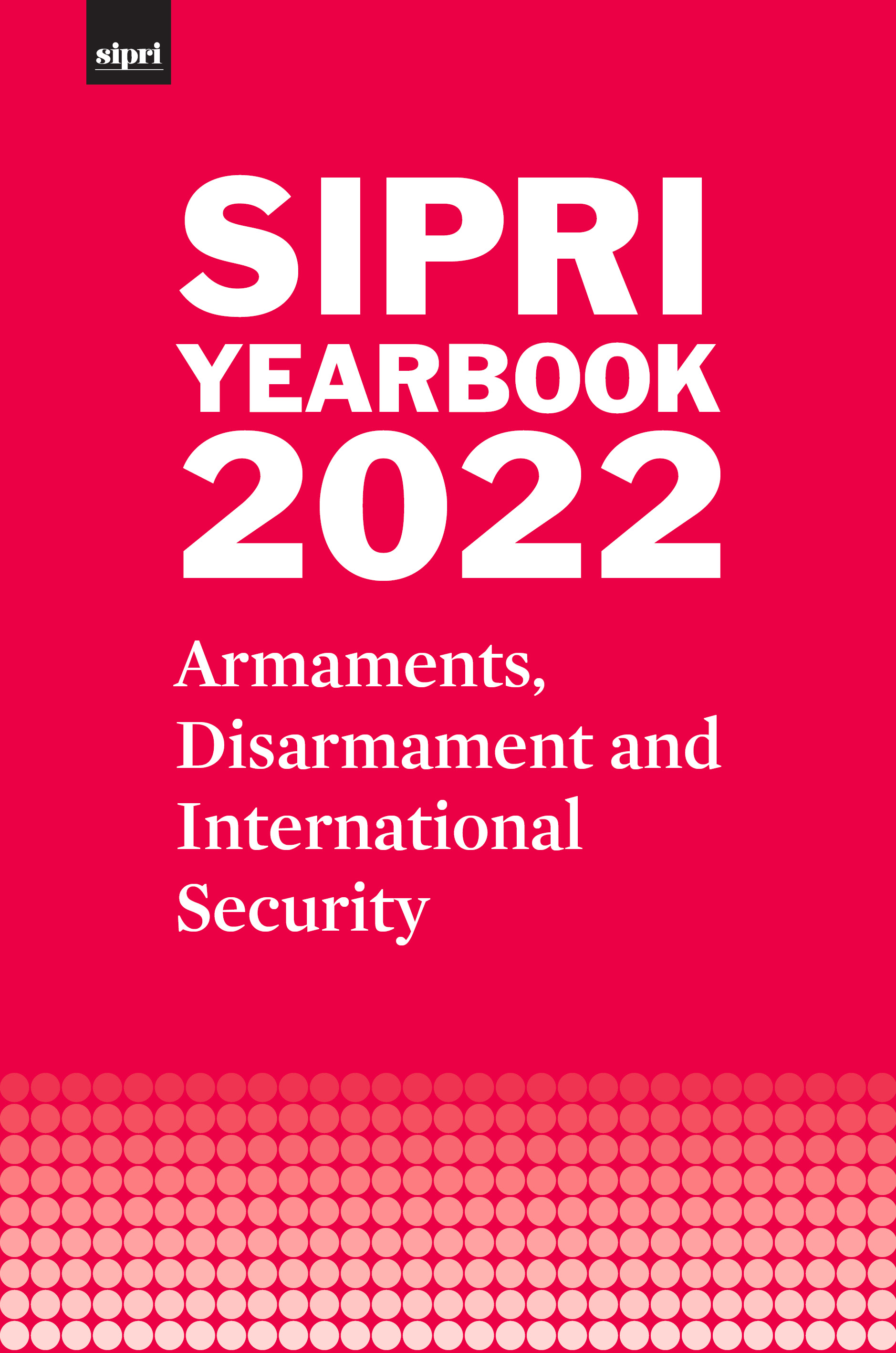 SIPRI Yearbook 2022
SIPRI Yearbook 2022 presents a combination of original data in areas such as world military expenditure, international arms transfers, arms production, nuclear forces, armed conflicts and multilateral peace operations with state-of-the-art analysis of important aspects of arms control, peace and international security. In addition to its detailed coverage of nuclear arms control and non-proliferation issues, the latest edition of the SIPRI Yearbook includes
insight on developments in conventional arms control in 2021;
regional overviews of armed conflicts and conflict management;
in-depth data and discussion on military expenditure, international arms transfers and arms production; and
comprehensive coverage of efforts to counter chemical and biological security threats.
Browse the contents page | Download the summary (PDF) | Download the sample chapter on world nuclear
forces (PDF) | Order SIPRI Yearbook 2022