SIPRI was involved in several discussions at the 2019 Munich Security Conference, 15–17 February. The theme of this year's conference was 'The Great Puzzle: Who Will Pick Up the Pieces?'
Dr Sibylle Bauer, Director of Studies for SIPRI's Armament and Disarmament Research, featured on a panel debate on arms control in the main plenary hall of the conference. Dr Bauer made the case for innovation in arms control and stressed the need for strategic empathy and respect for treaties.
As a precursor to the arms control panel debate, SIPRI hosted a lunch discussion, entitled 'Arms Control — Picking up the Pieces'. The need to separate political from technical challenges, particularly in relation to the Intermediate-Range Nuclear Forces (INF) Treaty, was underlined, in addition to recognising the multilateral—not just a bilateral—nature of the problem. Discussants also warned of a lack of respect towards nuclear weapons and a need to re-establish public awareness. Participation in the discussion was diverse, with representatives from governments, intergovernmental organisations, think tanks and non-governmental organisations (NGOs).
During the conference, Dan Smith, SIPRI Director, took part in a closed roundtable on arctic security, entitled 'In from the Cold: The End of Arctic Exceptionalism', featuring senior members of government and research institutes from Arctic Council member states.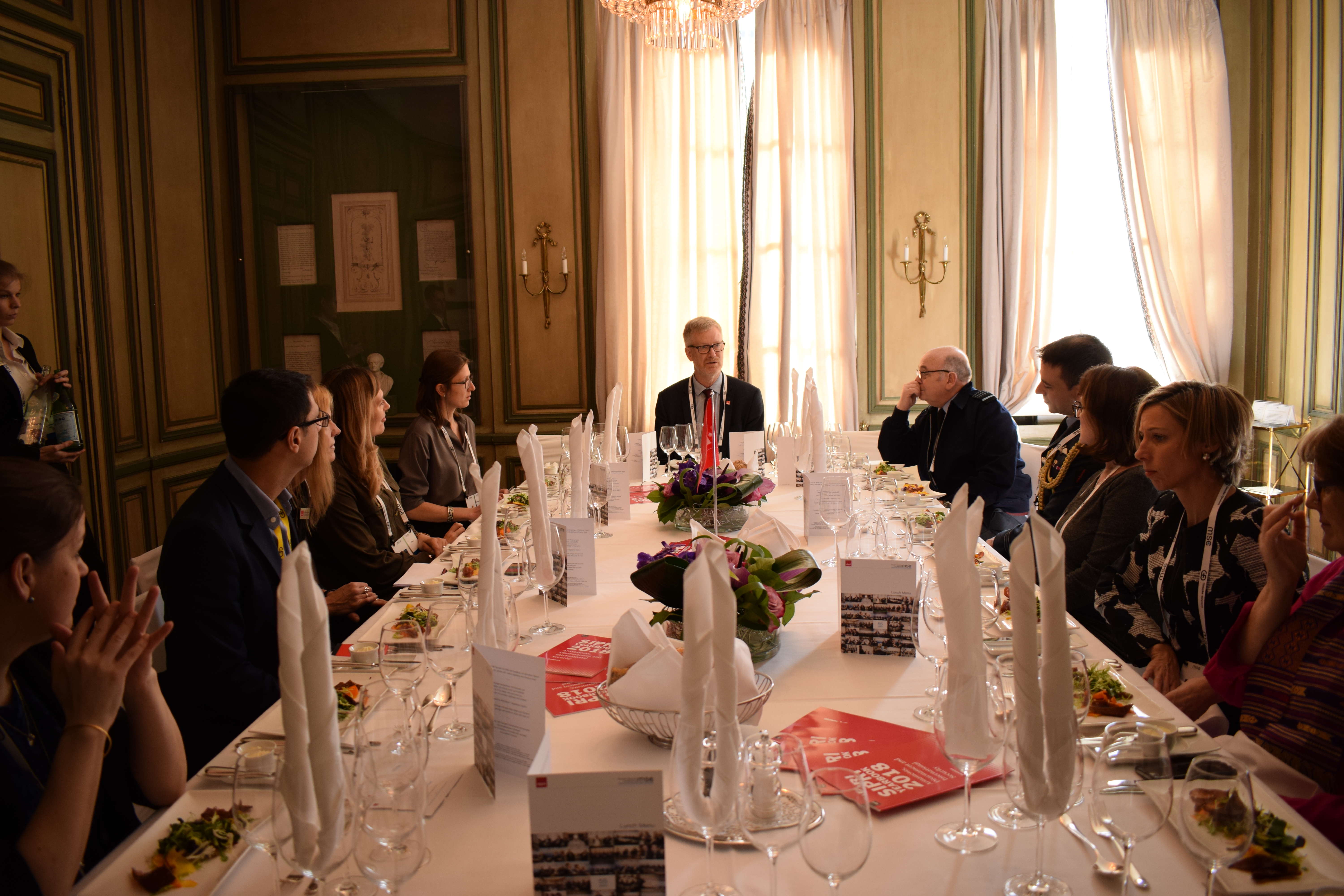 Explore SIPRI's work on nuclear disarmament, arms control and non-proliferation here.
Read Dan Smith's article, 'Arms control — here we go again', published in The Security Times, and his reflections afterwards, 'Munich Security Conference – Old Question Marks in the Shadow of the Anthropocene', published by the Inter Press Service.
Watch the livestream of the session, 'Arms Control: Nukes of Hazard?', featuring Dr Sibylle Bauer, alongside Sauli Niinistö, President of Finland; Andrea Lee Thompson, Under Secretary of State for Arms Control and International Security, United States of America; Sergey A. Ryabkov, Deputy Minister of Foreign Affairs, Russian Federation; Yunzhu Yao (General (ret.); Director Emeritus of the Center on China-American Defence Relations, People's Liberation Army, People's Republic of China; and Richard Burt, Former Ambassador of the United States of America to the Federal Republic of Germany.