The Geneva International Centre for Humanitarian Demining (GICHD) and SIPRI have released a new global report of anti-vehicle mine incidents in 2017.
The report finds 169 incidents related, or suspected to be related, to anti-vehicle mines (AVMs) in 24 states and territories. These incidents caused 487 casualties in 2017 (166 dead and 321 injured).
Between 2015 and 2017, the GICHD and SIPRI recorded 528 AVM incidents that caused 1,508 casualties. This indicates that 503 people have been killed or injured from 176 incidents on average every year. 
Download the report here.
Civilians were majority of casualties from anti-vehicle mines in 2017
The report finds that more than half of the casualties from AVMs were civilians. In some states, AVMs present a greater threat to civilian populations than anti-personnel mines, yet their use is restricted little in international law. The five states with highest numbers of AVM casualties in 2017 were Pakistan, Ukraine, Mali, Chad and Yemen.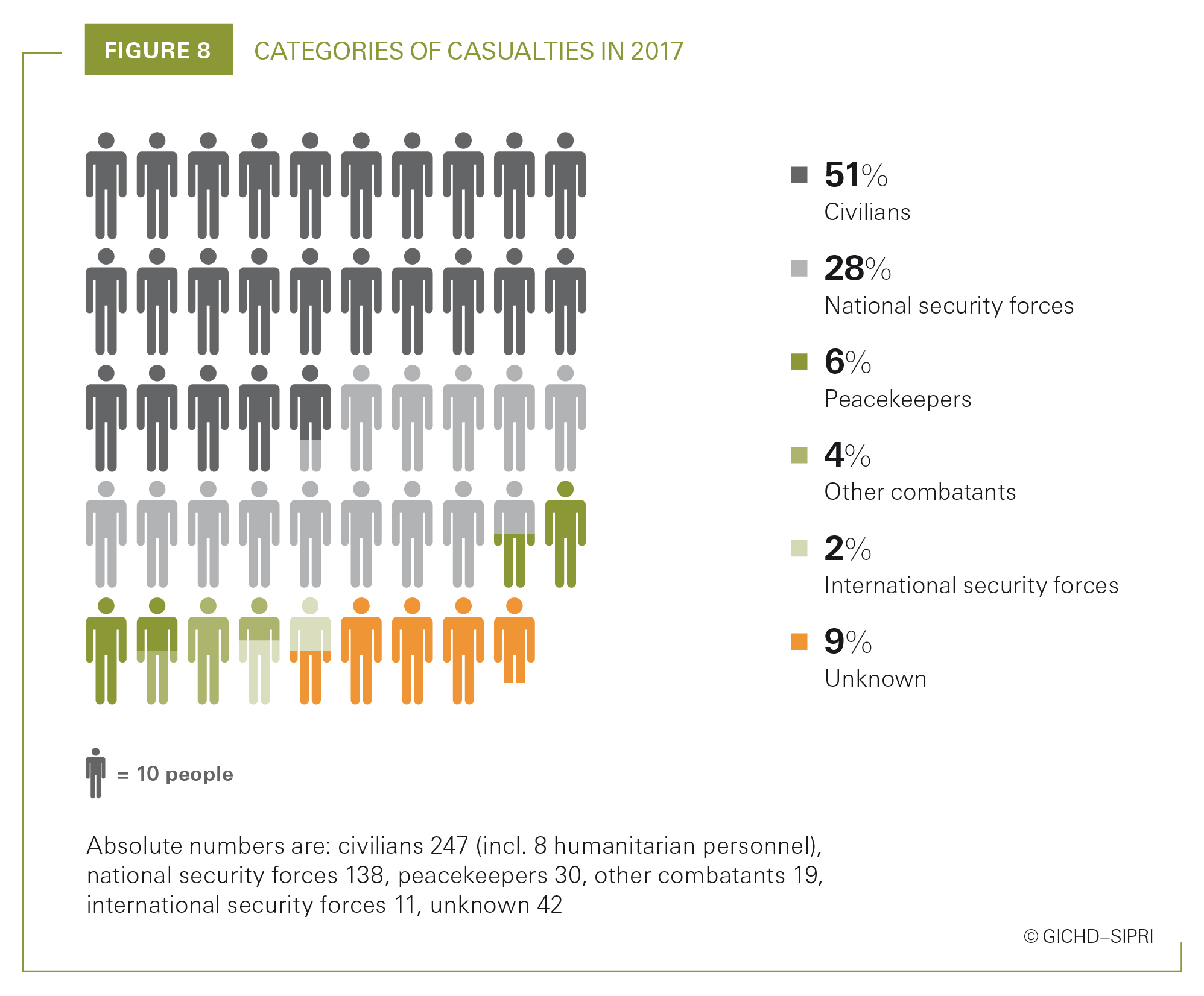 About the report
The report analyses disaggregated AVM incident data collected in 2017, based on joint research from the Geneva International Centre for Humanitarian Demining (GICHD) and SIPRI. It compares findings with the 2015 and 2016 global AVM incident reports that follow up on a comprehensive study on the 'Humanitarian and Developmental Impact of Anti-Vehicle Mines' carried out in 2014. This latest report is a further step in consolidating the evidence on the extent, geography and patterns of the humanitarian impact of AVMs.