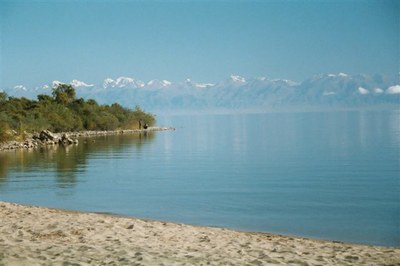 In June 2015 SIPRI and the Institute of Public Policy and Administration of the University of Central Asia (UCA), the International Security and Development Center (ISDC) and the United Nations University Maastricht Economic and Social Research Institute on Innovation and Technology (UNU-MERIT) will offer a Summer School programme in Kyrgyzstan entitled 'Impact Evaluation Methods in Central Asia'.
The Summer School will teach the theory and practice of theory-based impact evaluations and related state-of-the-art quantitative and qualitative techniques. Participants will gain a high-level understanding of the importance of these instruments and their role in the design and assessment of public policies and development interventions.
Course content will include lectures on rigorous impact evaluations, experimental and quasi-experimental methods to conduct evaluations and how to implement them. Participants will also gain hands-on experience in designing impact evaluations through group exercises and will learn about the 'Life in Kyrgyzstan' panel dataset collected by the organizers.
Applications are invited from practitioners, professionals and academics commissioning, conducting or interpreting impact evaluations at national or international organizations, non-governmental organizations, agencies, ministries, universities and think tanks based in or working with Central Asia (Kazakhstan, Kyrgyzstan, Tajikistan, Turkmenistan and Uzbekistan). Applicants residing and working outside Central Asia will be considered on a case-by-case basis.
A completed first degree in a relevant social science is a minimum requirement for acceptance. A working knowledge of basic statistics is required. The online component of the selection process includes basic statistics exercises. Graduate students may apply but will not be given priority.
Read more about the Summer School (PDF), including details of how to apply, or contact Anastasia Aladysheva for further information. Find out more about SIPRI's Life in Kyrgyzstan project.