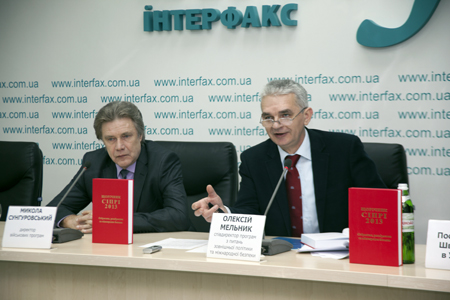 On 5 March the Razumkov Centre (Ukrainian Centre for Economic and Political Studies, UCEPS) presented the Ukrainian translation of SIPRI Yearbook 2013 at a press event in Kyiv.
Since 2000 the Razumkov Centre has translated, edited and published the Yearbook in Ukrainian with the financial support of the Swiss Federal Department of Defence, Civil Protection and Sport. The Yearbook is provided free of charge to Ukraine's national authorities, leading universities and public libraries.
Download Щорічника СІПРІ 2013 from the SIPRI website (PDF). You can also download Ukrainian versions of the Yearbook from the years 2007–12.

Read more about translations of the SIPRI Yearbook in other languages.