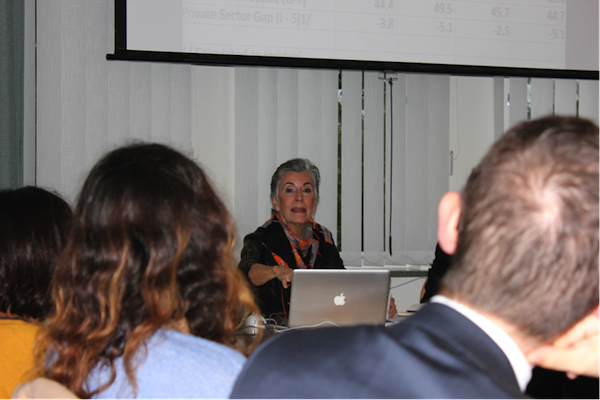 On 24 October SIPRI hosted a lecture by Dr Graciana del Castillo, entitled 'From failed interventions to a new economic strategy for Afghanistan'.
Dr Castillo is an international expert on post-conflict reconstruction. Her presentation, which was timed to coincide with the launch of her new book, Guilty Party: The International Community in Afghanistan, questioned the sustainability of the international and foreign aid model implemented in Afghanistan, and focused on the major challenges still ahead for the new unity government.
While the international community has mostly focused on the security situation and political transition in Afghanistan, sustainable and inclusive economic development is an essential ingredient in the peace-building process, not only in Afghanistan, but also in other countries emerging from conflict.
The lecture was attended by representatives from aid agencies, Swedish organizations, and numerous foreign embassies, and was followed by a vigorous and fruitful discussion.
For more information contact Richard Ghiasy. Read more about SIPRI's research on Afghanistan.