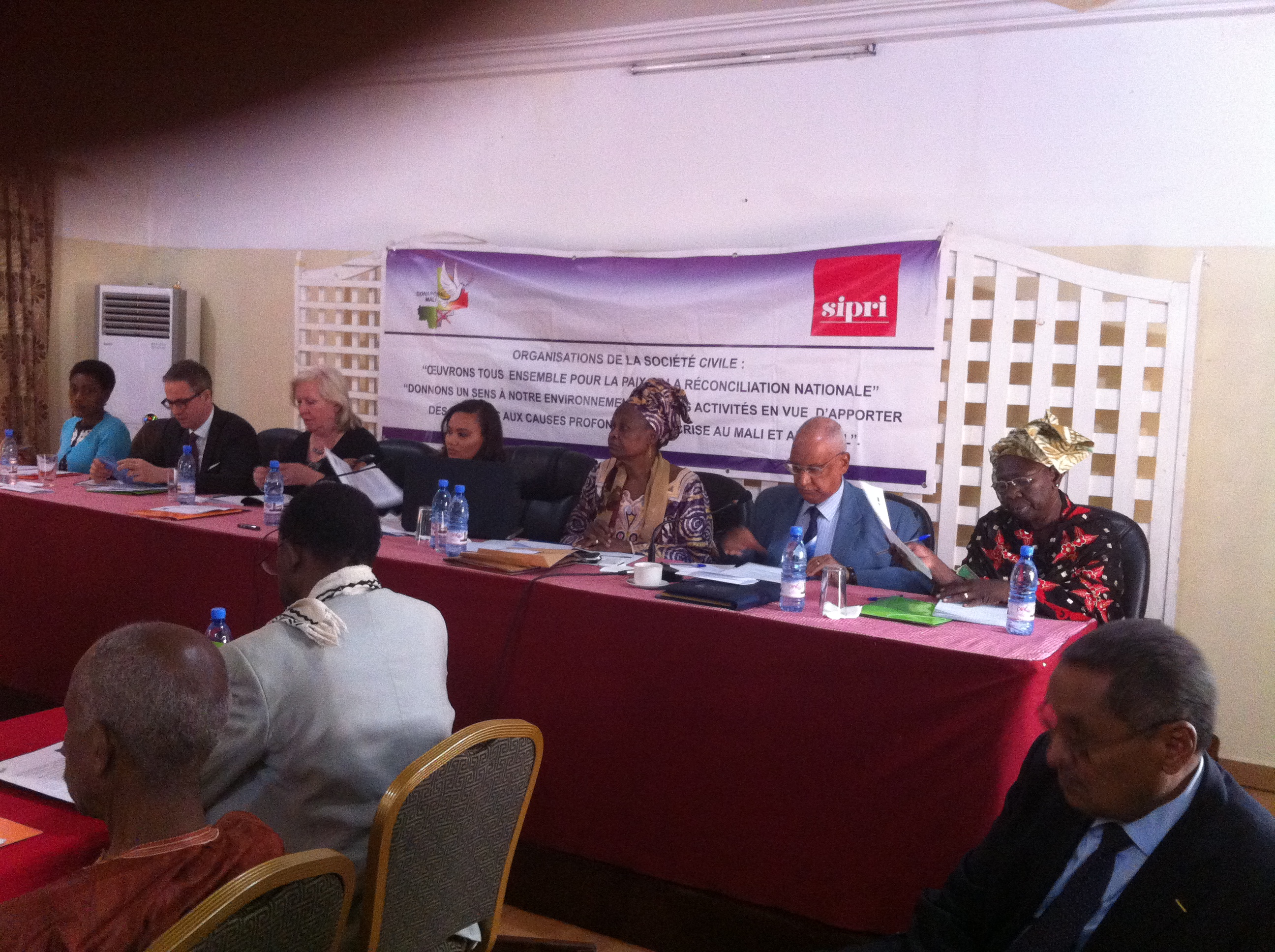 On 20 February in Bamako, Mali, SIPRI and its Malian partner organization, Conascipal, held a consultative round table meeting with government representatives and civil society groups about the causes of the political and security situation in Mali, and the challenges involved in building peace in the country.
The opening of the round table was presided over by the Secretary General of the Ministry for National Reconciliation and Development of Northern Mali (Ministère de la Réconciliation Nationale et du Développement des Régions du Nord Mali), Mr Mamadou Sogoba.
Conascipal's President, Dr Mariam Maiga, and SIPRI's Deputy Director, Jakob Hallgren, gave introductory remarks. SIPRI Researcher Gaudence Nyirabikali introduced one of the round table sessions, and SIPRI Researcher Helen Wilandh also participated.
In addition, Sweden's Ambassador to Mali, Eva Emnéus, participated in the event, as did Mme Zeina Moulaye from the Ministry for National Reconciliation.
The consultative round table, which was held as part of SIPRI's Mali Civil Society and Peacebuilding Project, complemented the preliminary findings from field research conducted by researchers from the member organizations of Conascipal in three regions in northern Mali—Gao, Kidal and Tombouctou—as well as in Bamako, during December 2013.
The round table was also part of a process which seeks to gain further insights into the political and security crisis in Mali, by inviting participants to share their views on its causes, its manifestations and possible solutions and their perspectives on the role civil society can play in peacebuilding in Mali.
For more information contact Gaudence Nyirabikali or Helen Wilandh.