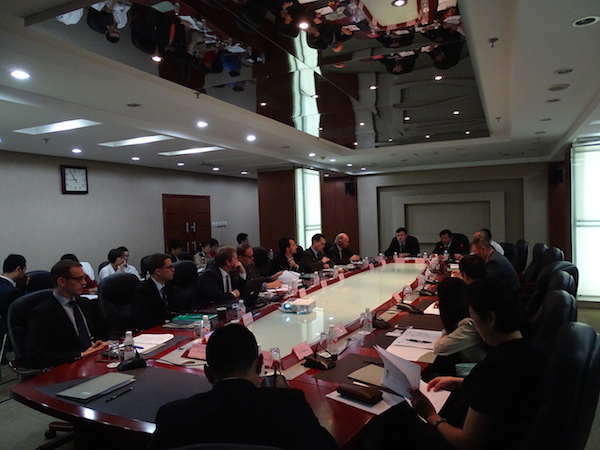 On 12 September SIPRI and the China Institutes Of Contemporary International Relations (CICIR) co-hosted a conference in Beijing on Chinese and European experiences of protecting their nationals and interests in Africa.
CICIR President Ji Zhiye and Dr Mathieu Duchâtel, Head of SIPRI's China and Global Security Project, gave welcoming remarks at the conference, which included sessions on the complexities of relations between foreign oil companies and South Sudan and Sudan, risk management in Africa, and cooperation between China and Europe.
The conference featured speakers from a number of countries including China, France, Norway and the United Kingdom. SIPRI Senior Researcher Jaïr van der Lijn gave a presentation on the international intervention in Mali, while Mathieu Duchâtel chaired the round table session on possibilities for China–Europe cooperation.
For more information about the conference contact Mathieu Duchâtel.
Download Protecting China's Overseas Interests: The Slow Shift away from Non-interference, SIPRI Policy Paper no. 41, by Mathieu Duchâtel, Oliver Bräuner and Zhou Hang.