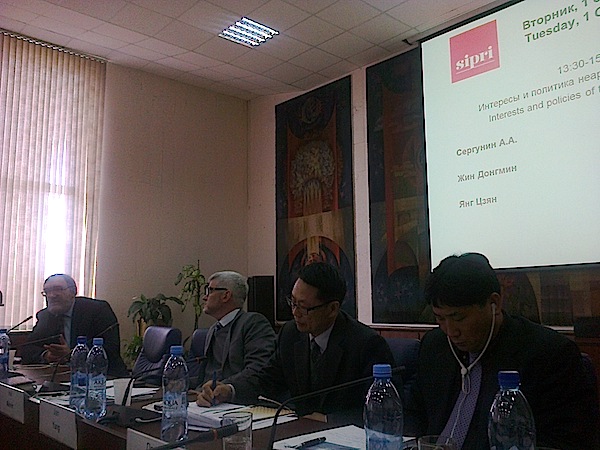 SIPRI's Arctic Futures project, in cooperation with Russia's Institute of World Economy and International Relations (IMEMO), organized an international workshop in Moscow from 30 September to 1 October 2013 on Russia's Strategy for Developing the Arctic Region Until 2020: Economics, Security, Environment and International Cooperation.
The workshop explored key recent developments in the Russian Arctic and the Arctic region as a whole, and brought together Russian officials and experts from Russia, Europe and North America. For the first time in Russia, the discussion on the Arctic included speakers from North East Asian states including China and the Republic of Korea.
Keynote speeches were delivered by Ambassador Anton Vasiliev, Russia's Senior Arctic Official to the Arctic Council, and Veronika Bard Bringéus, Sweden's Ambassador to the Russian Federation.