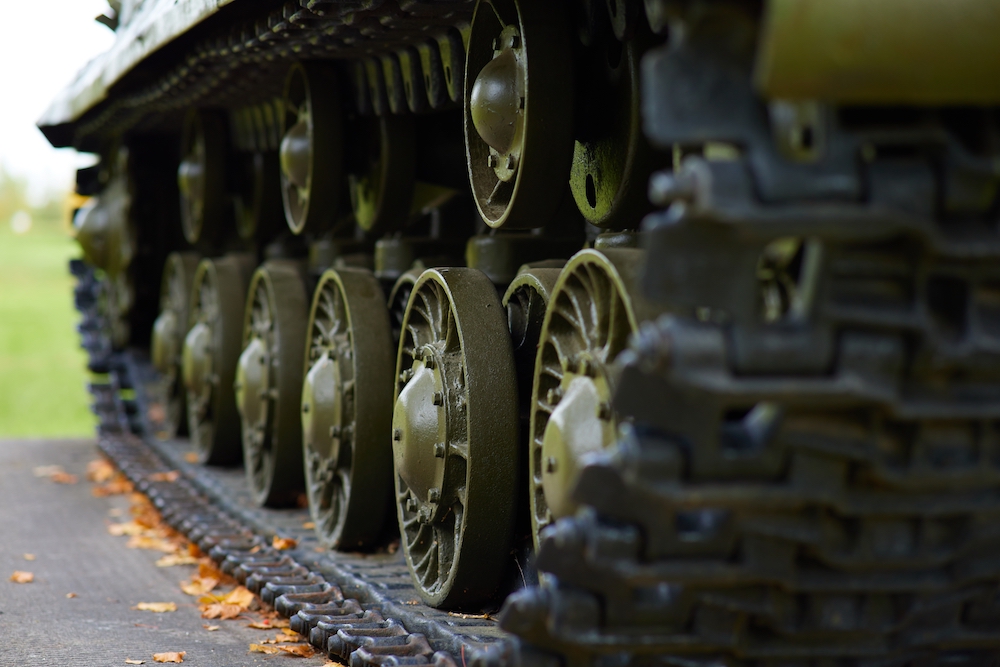 8 November 2022, 14:45–16:00 CET
Only in war do weapons show their real value. The conventional arms control agenda and its mechanisms have for decades focused on tanks and other armoured vehicles, heavy artillery, combat aircraft and helicopters, and major surface combat ships and submarines. These were considered the most 'useful' for aggressive military operations against other states, and potentially the most destabilizing. Therefore, they were the weapons most in need of some control. But are these weapons still the most relevant in current and future state-to-state warfare and adversary relations?
This session will assess the impact of different types of conventional major arms on recent battlefields to get some idea of the weapons and technologies that may be defining future battlefields and should thus be the core weapons in conventional arms control, confidence-building measures and disarmament. 
 

Moderator
Dr Lucie Béraud-Sudreau

Dr Lucie Béraud-Sudreau joined SIPRI in February 2020 as the Director of the Military Expenditure and Arms Production Programme.

Her research interests focus on European and Asian arms trade, military spending and arms industry. Lucie was previously a Research Fellow for Defence Economics and Procurements at the International Institute for Strategic Studies (IISS) and an analyst at the French ministry of Armed Forces.
Discussants
Renaud Bellais

Graduated from Sciences Po Lille (1994) and PhD in economics (Littoral University, 1998), Renaud Bellais has been Institutional advisor to the CEO of MBDA since 2017. After being lecturer at Littoral University and researcher at the French MoD, he joined EADS in 2004 as public affairs project manager. In 2008, he integrated Astrium to monitor EU and NATO defence affairs. He became chief economist for Public Affairs at EADS HQ in 2010. He is an associate researcher at ENSTA Bretagne, Université Grenoble Alpes and Lyon 3 University. He is co-director of the Defense Observatory at Jean Jaurès Foundation, Paris.
Sam Cranny-Evans

Sam Cranny-Evans joined RUSI as a Research Analyst in C4ISR in October 2021 having spent five years at the Janes Information Group where he finished as a lead analyst in land warfare platforms. His primary role was the creation and maintenance of the Janes Armoured Fighting Vehicles yearbooks and online content set. His research in this area encompassed a range of topics from armoured vehicle design to their interaction with UAVs.

Alongside this he contributed to the Janes news and analysis publications, and assisted with or wrote more than 500 news articles during his time with the company. His research has included the development and modernisation of China's People's Liberation Army, artillery tactics in Ukraine and Russia's concepts of escalation management.

Sam has a degree in War Studies from the University of Kent, where he graduated with first class honours in 2012 having written a dissertation on the morale of the Russian population during the Second World War. His studies included conflicts throughout history from the Punic Wars to the Falklands.
Dominika Kunertova

Dminika Kunertova works as a Senior Researcher at the Center for Security Studies think tank at ETH Zurich, where she reads, writes, and comments on the geopolitics of emerging and disruptive technologies, military robotics, and transatlantic security and defence cooperation. Last year she was also a NATO Partner Country Director of the Vulnerabilities of the Drone Age project, funded by NATO Science for Peace and Security programme. Before think-​tanking at CSS, she conducted strategic foresight at NATO Allied Command Transformation in Norfolk, supported capability development at NATO HQ in Brussels, and mapped the European military drone landscape at Center for War Studies in Denmark. She holds a PhD in Political Science from Université de Montréal in Canada.
Mick Ryan

Mick spent 35 years in the Australian Army and had the honour of commanding soldiers at multiple levels. His operational service includes deployments to East Timor, Iraq, and southern Afghanistan, and he also served as a strategist on the United States Joint Staff in the Pentagon. 

Mick has a bachelor's degree in Asian Studies from the University of New England and is a graduate of the Australian Defence Force School of Languages. He is a Distinguished Graduate of the United States Marine Corps Command and Staff College, and a graduate of the USMC School of Advanced Warfighting. In 2012, he graduated with distinction from the Johns Hopkins University, School of Advanced International Studies. 

Mick has a long-standing interest in military history and strategy, advanced technologies, organizational innovation, and adaptation theory. He was inaugural President of the Defence Entrepreneurs Forum (Australia) and is a member of the Military Writers Guild. He is a keen author on the interface of military strategy, innovation, and advanced technologies, as well as how institutions can develop their intellectual edge. He has contributed to several books, including Strategy Strikes Back (2018), Why We Write (2019), On Strategy (2020) and To Boldly Go (2021). Mick has also authored major reports that include the Ryan Review (2016) and Thinking About Strategic Thinking (2021). 

On 27 February 2022, Mick retired from the Australia Army after 35 years continuous service. In the same month, his book War Transformed was published by USNI Books. 
Siemon Wezeman

Siemon Wezeman is a Senior Researcher with the SIPRI Arms Transfers Programme. His areas of research include the monitoring of arms transfers, military spending and arms production, with particular focus on the Asia–Pacific and former Soviet Union, and the use of weapons in conflicts. He also researches military technology and transparency in arms transfers. Since 1992 he has worked with the SIPRI Arms Transfers Programme.