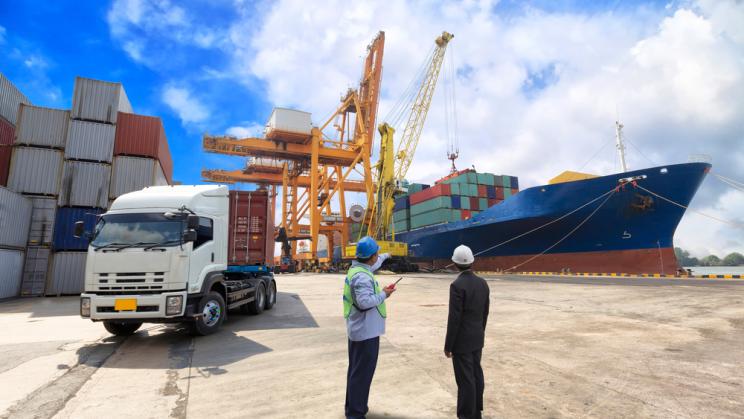 9 November 2022, 14:30–15:45 CET
One of the most significant aspects of the West's reaction to Russia's invasion of Ukraine is the depth and breadth of the sanctions measures imposed by the United States, the European Union and other Western states. These include wide-ranging restrictions on transfers of dual-use goods and technologies. This session will outline the content of the sanctions measures and trade restrictions. It will also explore their impact on Russia's capabilities and ambitions, and the challenges associated with keeping them in place. 
The Russian invasion has also caused a broader breakdown in East–West relations. What does that, along with sanctions measures, mean for the existing global system of multilateral sanctions and strategic trade controls? This system was established to prevent destabilizing military build-ups and tackle proliferation of weapons of mass destruction and Russia has been a member of key aspects of it since the 1990s. It remains unclear if and how it can survive the current crisis.  
 

Moderator
Dr Mark Bromley

Dr Mark Bromley is the Director of the SIPRI Dual-Use and Arms Trade Control Programme. His areas of research include arms acquisitions in Latin America, transparency in the field of international arms transfers and the efforts to combat the illicit trafficking of small arms and light weapons (SALW).
Discussants
Dr Erica Moret

Dr Erica Moret is an expert on sanctions, global security and humanitarian affairs. She is Policy Director at the Swiss Centre for Policy Engagement, Polisync; Senior Researcher at the Centre for Global Governance and the Centre for Humanitarian Studies at the Graduate Institute, Geneva and Senior Fellow on Sanctions and Humanitarian Affairs at the United Nations University Centre for Policy Research (UNU-CPR). She holds a DPhil (Ph.D.) from the University of Oxford and is also a graduate of France's Ecole Nationale d'Administration (ENA). She is Associate Editor of the Journal of Global Security Studies and Visiting Professor at Sciences-Po's Paris School of International Affairs. She serves as an independent expert to the United Nations, European Union and humanitarian organisations and has provided policy advice and evidence on sanctions to the US State Department, Treasury and Congress; Global Affairs Canada, and both UK Houses of Parliament. Alongside running training courses and multi-stakeholder dialogues on sanctions and financial sector derisking, she also coordinates the Geneva International Sanctions Network (GISN) and the Graduate Institute's Sanctions and Sustainable Peace Hub. 
Dr Maria Shagina

Dr Maria Shagina is a Diamond-Brown Research Fellow for Economic Sanctions, Standards and Strategy at the International Institute for Strategic Studies.

Dr Shagina's research interests cover economic statecraft, international sanctions and energy security, with a particular focus on post-Soviet states. Previously, she held senior research positions at the Finnish Institute of International Affairs and the University of Zurich. Her research has been cited in The New York Times, The Washington Post, The Financial Times, The Wall Street Journal, Foreign Policy and CNN.
Kevin Wolf

Kevin Wolf is a partner in Akin Gump Strauss Hauer & Feld LLP's international trade practice. He provides export control compliance and related advice to a wide variety of industries.  He is also a non-Resident Senior Fellow at Georgetown University's Center for Security and Emerging Technology (CSET). He is also a Special Compliance Officer for a State Department consent agreement with a defense contractor regarding alleged violations of the International Traffic in Arms Regulations. Wolf served for seven years (2010-2017) as Assistant Secretary of Commerce for Export Administration in the Bureau of Industry and Security (BIS) at the Department of Commerce. In this role, his primary responsibility was leading the administration of the export control, licensing, and other functions of BIS. In addition, he was one of the primary architects of the Export Control Reform initiative. He was also a Commerce Department representative to the Committee on Foreign Investment in the United States (CFIUS). His professional focus for more than 30 years has been on all aspects of export controls, investment controls, and other international trade regulatory issues.