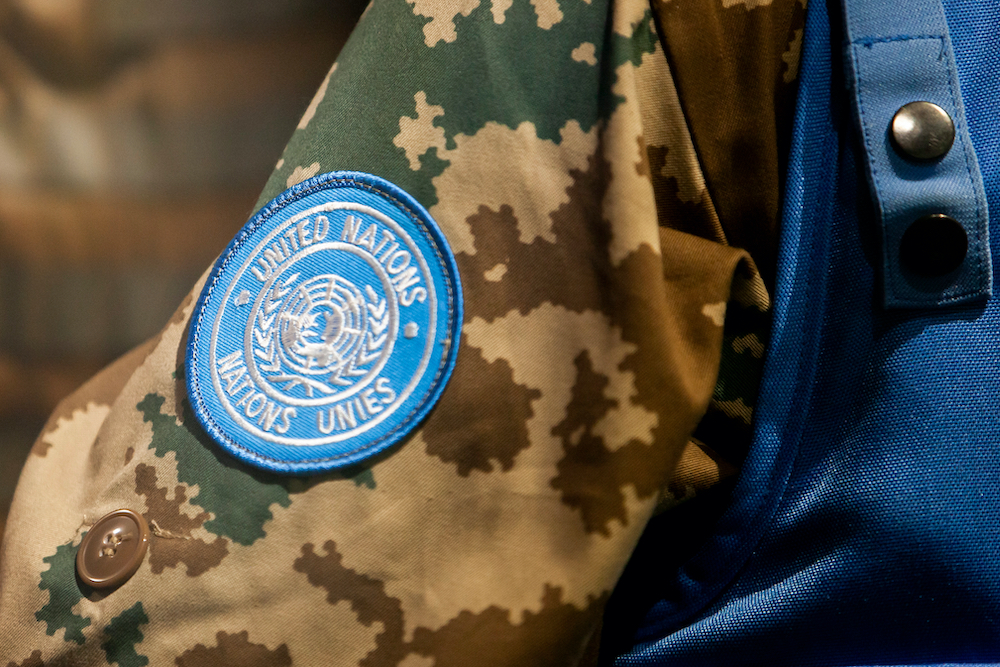 11 November 2022, 16:45–18:00 CET
Participation in this session is by invitation only.
Gender mainstreaming is an important and accessible mode of analysis, although gender is far from the only identity marker for vulnerability or resilience in conflict settings. However, proponents of gender mainstreaming must not fall into the trap of creating a protection hierarchy (defining who does or does not 'deserve' protection the most, or who is or is not the 'most vulnerable'). 
Too often, peacekeepers and other security actors understand 'gender' as meaning only 'women'. Rarely—if ever—do training manuals or mandates provide concrete, detailed guidance about considering the gendered risks men and boys face. Likewise, analyses of protection of civilians (POC) and gender often focus on conflict-related sexual violence (CRSV) against women and girls. As security actors increase their focus on POC in conflict settings, they need to understand a much broader spectrum of gendered protection concerns. 
Ukrainian martial law, for example, trapped Ukrainian men in the country and separated families at the borders. This policy created distinctly gendered vulnerabilities for civilians. Men and older boys are forced into conflict zones as combatants, while many women become vulnerable to trafficking when crossing borders alone.
This session aims to emphasize that understanding the need for more comprehensive gender analyses within POC work can help peacekeeping mandates achieve POC objectives.  Panelists will discuss practical policy opportunities and operational peacekeeping tasks that can integrate a holistic gender analysis into POC work in a variety of fragile and conflict settings. The session will also challenge the limited ways gender is currently understood in this subfield. Stakeholders should leave with concrete steps in mind to better integrate gender into their own work. 
Moderator
Gretchen Baldwin

Gretchen Baldwin is a Researcher with SIPRI's Peace Operations and Conflict Management Programme, where her work focuses on gender and peace operations. Prior to joining SIPRI, Gretchen spent three-and-a-half years at the International Peace Institute (New York, NY) where she was first an Assistant Editor before joining the Women, Peace, and Security team to lead the gender in peace operations research track. Gretchen has worked previously in the United States, Cameroon, Rwanda, and the Democratic Republic of the Congo.
Opening remarks
Catherine Renee Andela

Catherine Andela is the Chief of Gender Unit, DPO.and Senior Gender Adviser. 

She brings over 25 years of experience working on protection and gender equality programming in humanitarian and development settings. Prior to joining DPO, Catherine Andela was Chief of the MINUSMA's  Gender Unit since June 2019 and worked for   a decade as Senior Inter Agency Regional Emergency GBV Adviser and GenCap Senior Gender Adviser across West and central Africa, Middle East including Turkey, Jordan, Syria and Yemen. She served as Head of the Peace, Security & Humanitarian Section at UN Women WCARO. 
Regina Fitzpatrick 

Regina Fitzpatrick is the Team Leader, Protection of Civilians, in the UN Department of Peace Operations (DPO), Division of Policy, Evaluations and Training (DPET). Prior to joining DPET, she worked on the UN human rights investigations into violations of international law in the conflict in Yemen, and spent several years in human rights teams in field offices in the UN missions in Afghanistan (UNAMA) and South Sudan (UNMISS). Regina holds a J.D. from Harvard Law School, an M.Sc. in Human Rights from The London School of Economics, and a B.A. from Yale University
Discussants
Mwila Kamwela

Mwila has over 20 years of external relations experience, having worked for multilateral institutions, including the UN, the AfDB, the AU, the EU, and others. In her current role at UNISFA, Mwila has made significant contributions to implementing the Mission's early warning system, data-driven platforms to improve UN peacekeeping situational awareness, and the YPS mandate. She holds an LLM master's in International Law and a master's in Development Policies and Practice. She has also studied International Law in Conflicts and Borders. She is a tennis addict and watches Zambian and UK sitcoms in her spare time.
Koffi Sodjinou

Koffi Sodjinou is currently serving as Gender Affairs Officer in MINUSCA since May 2022, after serving at the same position in MONUSCO for five years, where for almost two years, he leaded the Gender Affairs Section, in the absence of the Senior Gender Adviser. He actively supported the reinforcement of the Mission's accountability and capacities for a gender responsive Peacekeeping Operation and contributed to developing approaches to enhance women's participation in political and peace processes.  Before joining the United Nations, Koffi was previously a human rights activist and held a position of Program Officer for five years in a network in a network of Civil Society Organizations promoting women's rights, especially rural women. With a qualification in sociology of development and social change, Koffi has over 15 years of professional experience in the fields of gender, human rights, microfinance, management administration, and community development.
Lauren Spink

Lauren Spink is a Senior Research Advisor at the Center for Civilians in Conflict (CIVIC) where she provides high-level research support across CIVIC's country and thematic programming. She also leads on drafting CIVIC research policy and on the organization's strategy for innovation in research. Before moving to her current role, Lauren served as CIVIC's Senior Peacekeeping Researcher, managing the organizations work in the Democratic Republic of Congo and South Sudan. Previously, Lauren worked for four years in refugee resettlement, interviewing civilians fleeing conflict, and as a researcher for the World Peace Foundation, Conflict Dynamics International, the ICRC, and the Feinstein International Center.