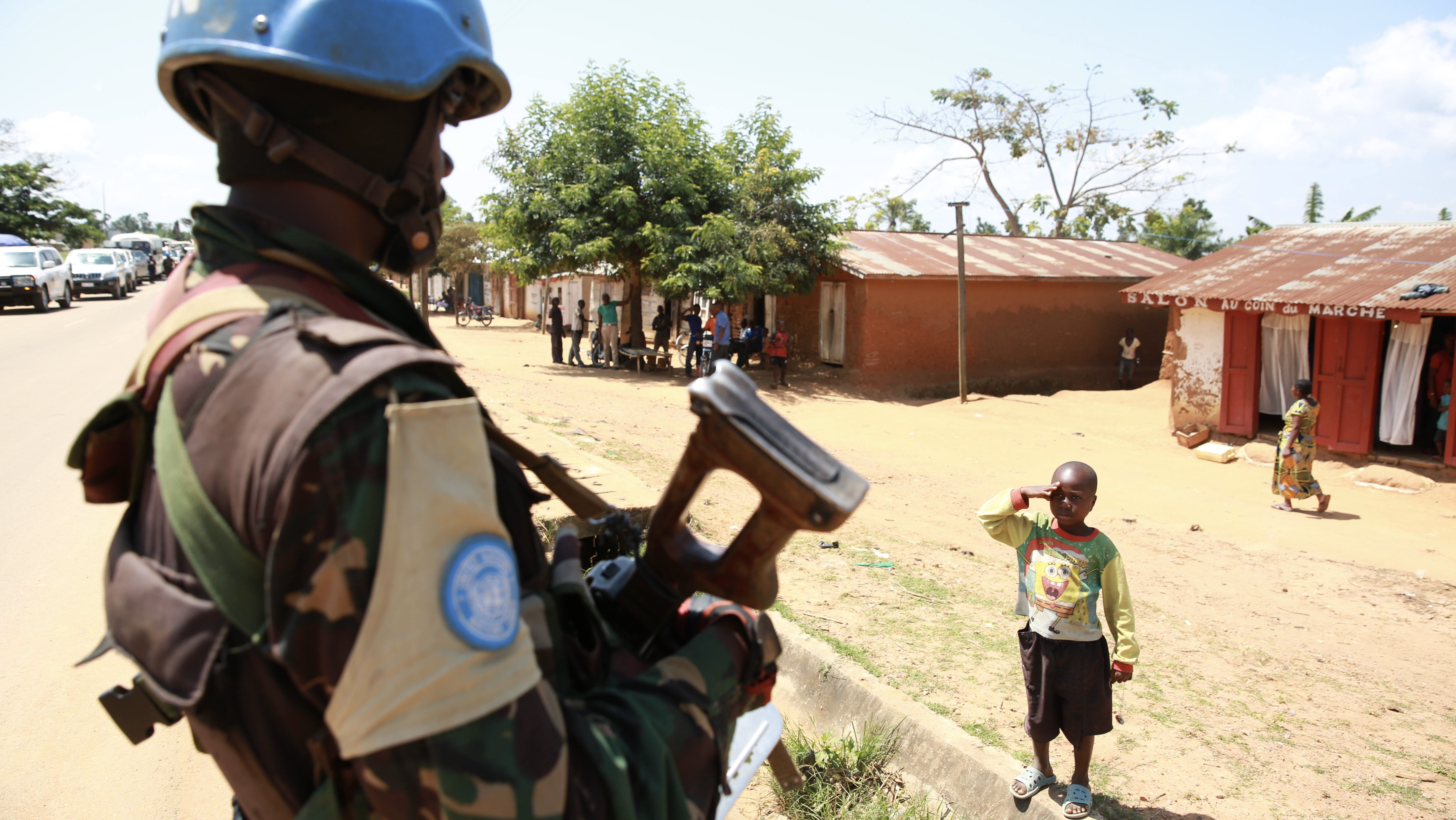 11 November 2021, 17:00–18:15 CET
Click here to register for this session.
A transition for states from committing their own forces in conflict locations to supporting indigenous forces may require long-term engagement until there is confidence in the ability of a government or regime to manage on its own. Working through and with local forces can include a range of combat support functions, training and exercises and the use of tailored force packages for discrete missions.
The successful implementation of measures to protect civilians will help to achieve the strategic and operational objectives of military operations. To increase the probability the measures will be effective, a shared 'theory of victory' should incorporate a common perspective on the protection of civilians (POC). This should be based on a joint assessment of specific threats that civilians face and an agreed mitigation strategy.
Assessment and mitigation are likely to require cooperation with a wide range of partners (including international organizations and non-governmental organizations) as well as strategies for effective engagement with less like-minded actors.
The session will address the following questions:
What is a shared 'theory of victory' and how can it be realized in the shortest time at the lowest cost?
What are the most effective methods for developing risk assessments that reveal the motives and strategies of the perpetrators of attacks on civilians?
Does the threat-based approach to POC differ in respect to state and non-state armed actors?
What are the instruments for real-time monitoring of respect for the agreed POC measures?
Moderator
Dr Ian Anthony
Dr Ian Anthony is Director of SIPRI's European Security Programme. He has published numerous books on issues related to arms control, disarmament and export control.
Discussants
Anna Ek
Country Director, Swedish Committee for Afghanistan
Marla Keenan
Marla B. Keenan is an Adjunct Senior Fellow at the Stimson Center. Her areas of expertise focus on issues relating to international security, including human rights in armed conflict, protection of civilians, civilian harm tracking and analysis, and civil-military relations in armed conflict. Marla is also an International Security Program Senior Fellow at New America, working to strengthen partnerships between NGOs and academic institutions on applied research in armed conflict. Marla was senior director of policy and advocacy and previously senior director of programs at Center for Civilians in Conflict (CIVIC), a Washington, DC-based NGO working on armed conflict and the protection of civilians. She led the design, management, and successful implementation of outcome-focused field programs in active conflict zones.  Marla has conducted high-level advocacy with international and regional organizations, including the United Nations, African Union, and NATO. Marla holds a Master of Science in Public Policy and Management with a double concentration in policy analysis and international policy from the H. John Heinz III School of Public Policy & Management at Carnegie Mellon University. She completed her undergraduate degree in Business Administration at the University of Arizona. Marla is a National Security Fellow at the Truman National Security Project.
Ambassador (retired) Dr Fred Tanner
Ambassador Dr. Fred Tanner is a Visiting Professor at the Graduate Institute of International and Development Studies in Geneva. He was the Senior Advisor to the Secretary General of the OSCE and has also been appointed as a liaison for the Swiss OSCE Chairmanship in 2014. He served on the United Nations Secretary General's Advisory Board on Disarmament Matters and is a member of the Transatlantic Security Task Force of the German Marshall Fund of the United States (GMF). Prior to his appointment to the OSCE, Tanner was for 7 years the Director of the Geneva Centre for Security Policy (GCSP), an international foundation with 45 member states. Prior to his work at the GCSP, he was a Visiting Professor at the Graduate Institute for International and Development Studies (GIIDS/IHEID) and responsible for its Diplomatic Studies Program. From 1994 to 1997, Tanner served as Director of the Mediterranean Academy of Diplomatic Studies (MEDAC) in Malta. Among other responsibilities, he was a member of the High-level Panel on Early Warning and Rapid Reaction of the Organisation Internationale de la Francophonie (OIF) and served on the Foundation Council of the Gulf Research Center (GRC) in Dubai from 2009 to 2012. He was also as a member of the Academic Advisory Board of the NATO Defense College (NDC) from 2010 to 2013. Mandated by the OSCE Chairmanship, Tanner was also the Honorary Chairman of the Committee for Security Studies in Bosnia and Herzegovina, a position he held from 1999 to 2001. Tanner holds a PhD and a Master's degree from the Fletcher School of Law and Diplomacy at Tufts University, and a Bachelor's degree from the Graduate Institute for International and Development Studies at the University of Geneva.
Information on moderator and discussants will be updated shortly.
For additional information on this session, please contact the SSC 2021 Team at sthlmseccon@sipri.org.