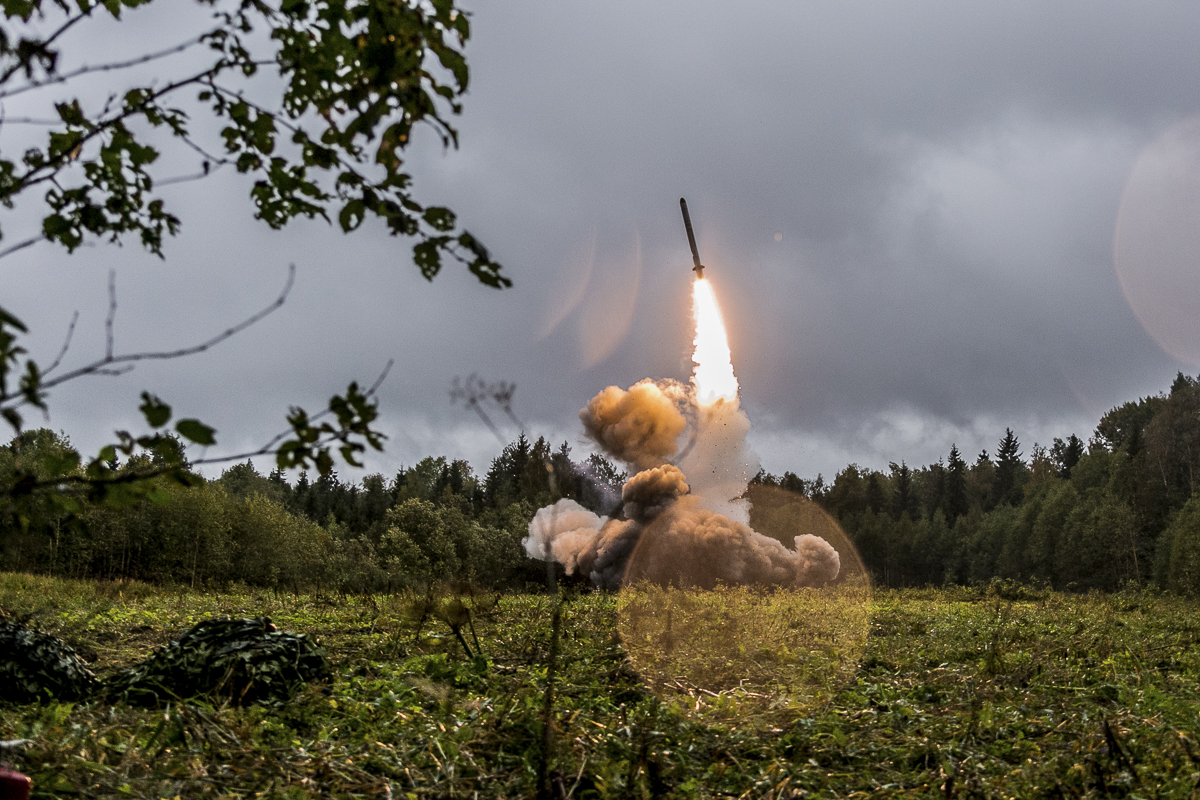 10 November 2021, 14:00–15:15 CET
Click here to register for this session.
Since the 1987 Intermediate Nuclear Forces Treaty (INF Treaty) came to an end due to disagreements between Russia and the United States, scrutiny over the role of medium- and short-range nuclear missiles has grown. The deployment of low-yield nuclear weapons with medium- and short-range delivery systems in the Indo-Pacific region causes particular concern for its potential to trigger nuclear escalation. Low-yield nuclear weapons deployed on medium- and short-range missiles are commonly viewed as tools of nuclear warfighting. If operationally deployed in the Indo-Pacific, any military escalation with a nuclear-armed state would thereby carry a nuclear dimension. Immediate risks include pre-emptive counterforce strikes if a possessor of such weapons is under conventional attack or the loss of control if deployed at forward bases. This panel will explore the development, procurement and deployment of low-yield nuclear weapons with medium- and short-range missiles in the Indo-Pacific region, with an emphasis on China, India, Pakistan, North Korea, Russia and the USA. After analysing the associated security risks faced by these various countries, the panel will suggest transparency and confidence-building measures.
The session will address the following questions:
What is the current status of programmes of low-yield nuclear weapons deployed on medium- and short-range missiles in your country?
What are the strategic calculations behind the development and possession of low-yield nuclear weapons deployed on medium- and short-range missiles?
What are the risks to your country from the deployment of such systems in the Indo-Pacific region?
What are your recommendations for how to best manage and mitigate the potential risks from the introduction of such systems?
 

Moderator
Dr Petr Topychkanov

Dr Petr Topychkanov is a Senior Researcher in the SIPRI Nuclear Disarmament, Arms Control and Non-proliferation Programme. Petr works on issues related to the nuclear nonproliferation, disarmament, arms control, and impact of new technologies on the strategic stability. From 2006 to 2017 Petr Topychkanov was a fellow at the Carnegie Moscow Center's Nonproliferation Program. Prior to joining SIPRI in 2018, Petr held the position of Senior Researcher at the Center for International Security at the Primakov National Research Institute of World Economy and International Relations of the Russian Academy of Sciences. He has been an expert at the Russian International Affairs Council since 2014.
Discussants
Dr Anastasia Barannikova

Anastasia Barannikova is a researcher at Admiral Nevelskoy Maritime State University (Vladivostok, Russia) and a non-resident senior fellow at the Mongolian Institute of Northeast Asian Security and Strategy (Mongolia). She has been a visiting fellow at the Center for Strategic and International Studies, the James Martin Center for Nonproliferation Studies, the Middlebury Institute of International Studies and the Institute of Far Eastern Studies at Kyungnam University. She holds a PhD in history from Admiral Nevelskoy Maritime State University. Barannikova has authored more than 100 publications in scientific journals, newspapers and blogs, in Chinese, English, Japanese, Korean, Mongolian and Russian.
Dr Zafar Iqbal Cheema

Dr Zafar Iqbal Cheema has been the founding President & Executive Director of the Strategic Vision Institute, Islamabad, since 2013. Dr Cheema is the former Dean, Faculty of Social Sciences, Meritorious Professor and Chairperson (2005–2008), and Founding Member of the Department of Defence & Strategic Studies, Quaid-i-Azam University (QAU), Islamabad, since 1980. He was also Professor / Head of the Department of Strategic and Nuclear Studies, National Defence University, Islamabad (2011–2012). Dr Cheema holds a PhD in war studies from King's College London (1991), MA diplomas from Punjab University, Lahore (1971) and QAU (1978), and an Advanced diploma in peace and conflict research from the University of Uppsala (1994).
Amb Rakesh Sood

Rakesh Sood is a Distinguished Fellow at Observer Research Foundation (ORF), New Delhi. He joined the Indian Foreign Service in 1976, beginning a diplomatic career that lasted 38 years. At the Foreign Ministry, he set up the Disarmament and International Security Affairs Division and led it for eight years. He has served as India's first Ambassador and Permanent Representative to the Conference on Disarmament in Geneva and later as Ambassador to Afghanistan, Nepal and France. After retiring in 2013, Ambassador Sood was Special Envoy of the Prime Minister for Disarmament and Non-proliferation, a position he held until May 2014.
Sharon Ann Squassoni

Sharon Squassoni is a Research Professor at the Elliott School of International Affairs, George Washington University, Washington DC. Prof Squassoni's research, writing and policy-making have focused on reducing risks from nuclear energy and weapons for three decades. She has held senior positions at the US State Department, Arms Control and Disarmament Agency and the Congressional Research Service, as well as the Carnegie Endowment for International Peace and the Center for Strategic & International Studies. She is on advisory boards for the Bulletin of the Atomic Scientists, the PIR Center and the Center for Arms Control and Nonproliferation.
For additional information on this session, please contact the SSC 2021 Team at sthlmseccon@sipri.org.