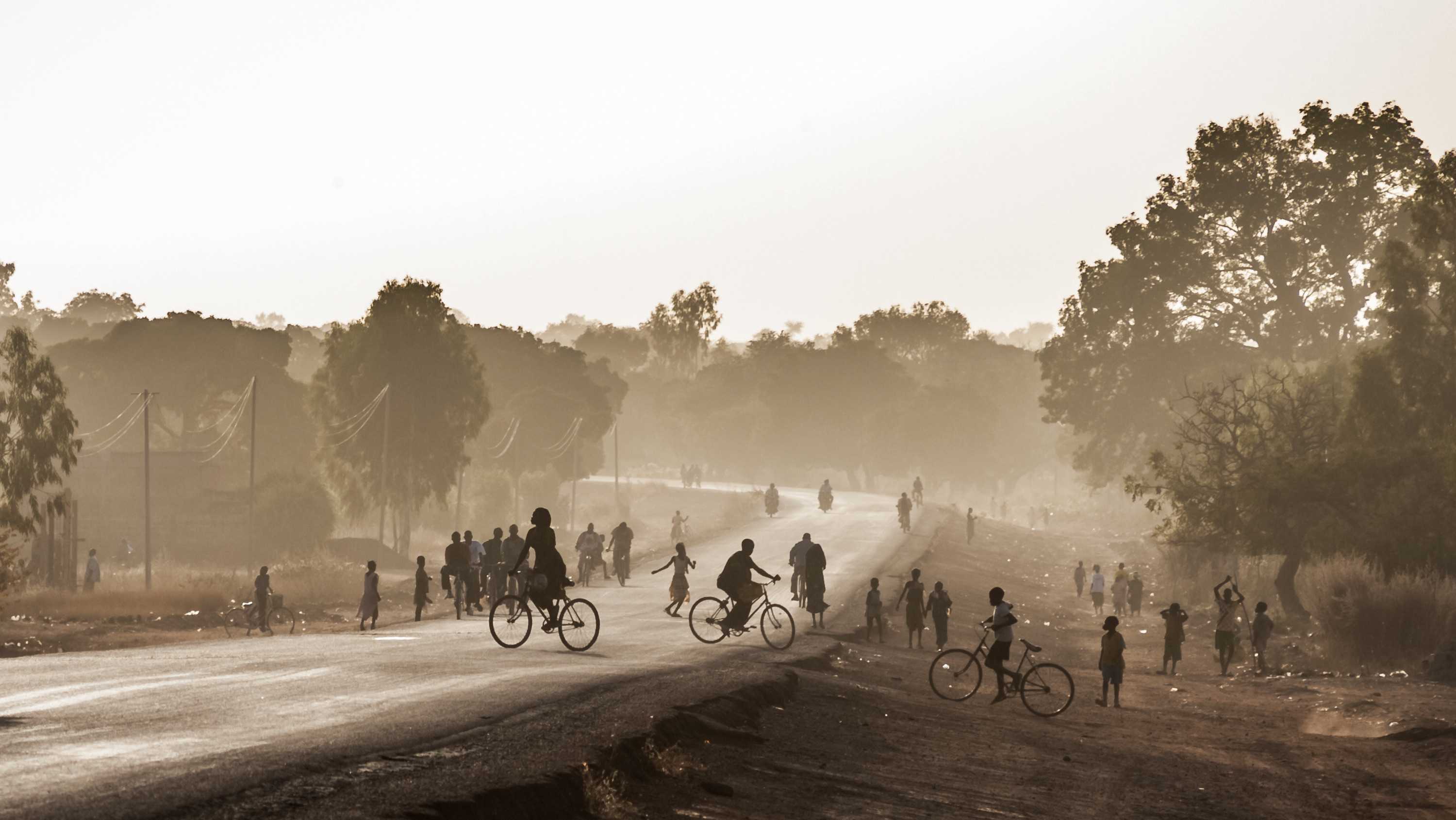 11 November 2021, 12:30–13:45 CET
Click here to register for this session. This session will be held in French with English interpretation available and is organized in cooperation with the Danish Refugee Council (DRC). 
The Sahel region is heavily affected by a multidimensional crisis. Economic, social, political and human fragilities are compounded by a growing insecurity and the proliferation of terrorist groups and criminal networks. Violence has spread from northern Mali to neighbouring countries and these hostilities are mainly directed towards civilian populations and national security forces. They also affect local communities in peripheral regions while fuelling pre-existing inter-communal tensions. The scale of direct attacks on civilians is unprecedented and the number of conflict-related victims is increasing continuously. Insecurity and conflict lead to massive displacements of populations both within and outside countries (i.e. internally displaced people and refugees). The crisis has resulted in a critical level of forced displacements.
The panel will analyse the trends of displacement, the impact of restraint, the constraints on access to the displaced and their specific challenges, including the challenges of their (re)integration. Protracted displacements have strong consequences in terms of governance, socio-economic development (including climate change-related issues) and social cohesion but also in terms of humanitarian response, as well as protection, not only for international organizations, but also for the states.
Moderators
Dr Issaka Souaré

Dr Issaka K. Souaré is a Senior Researcher and Director of SIPRI's Sahel and West Africa Programme. With about 20 years of work experience on peace and security issues, his current work focuses on conflict and peace as well as governance dynamics in Africa. Issaka is also a member of the Expert Advisory Group of the Peace treaty initiative of the Madrid-based Institute for Integrated Transitions (IFIT), a Senior Research Associate at the Department of Politics and Global Studies at Rhodes University in South Africa and a visiting lecturer at the General Lansana Conté University-Sonfonia in Conakry, Republic of Guinea.
Frédéric Baele

Frédéric Baele is the regional protection coordinator for the Danish Refugee Council (DRC) for West and Central Africa. His background in social work and sociology led him to work for more than 20 years in the field of humanitarian protection, child protection, strengthening of social systems and (para) social workers. He is based in Dakar.
Discussants
Dr Virginie Baudais

Dr Virginie Baudais is a Senior Researcher and the Deputy Director of SIPRI's Sahel/West Africa Programme. Prior to joining SIPRI in August 2019, she worked for two United Nations peacekeeping operations, in Côte d'Ivoire and Mali, as a Political Officer. Prior to her experience with the UN, she worked as a Teaching Assistant at Toulouse 1 Capitole University. Virginie Baudais graduated from Sciences Po Toulouse and holds a PhD in Political Science from Toulouse 1 Capitole University. Her research interests focus on the Sahel, peacebuilding, security, governance and state reform.
Julien Niankoye Bolamou

Mr Belamou is a Regional Monitoring, Evaluation and Learning Officer for Search for Common Ground in the Sahel, currently based in Burkina Faso. In this position, he supports a team of over 30 people dedicated to monitoring, evaluation, accountability and learning of programs in Burkina Faso, Mali, Niger and Guinea. He has 10 years of experience in supporting and coaching teams on best practice monitoring and evaluation of conflict transformation projects and programs across the Mano-River and the Sahel regions. He has a similar length of experience in conducting studies and research in the field of peacebuilding, including security sector reform. He was deeply involved in the design of the Search SSR country program in Mali, including ensuring that lessons learned from the DRC were included in that project. Originally from Guinea, Mr Bolamou holds a master's degree in biological sciences with a specialization in human biology.
Xavier Creach

Xavier Creach is currently Deputy Director and Head of the Protection Service in the Regional Bureau for West and Central Africa. He is UNHCR Regional Coordinator for the Sahel. He joined UNHCR in 1995 and throughout his 26 years has held a variety of positions in particular in the areas of refugee and IDP protection, emergency response, external relations, public information and management. He has carried out these functions in different regions of the world (Europe, Latin America, Africa and Asia), both in the field and at Headquarters.

Mr. Creach was previously the Head of operations of the for the Venezuela Situation (2017-2019) and the Head of the Emergency and Protection Support Unit in the Europe Bureau during the "Mediterranean Emergency" (2015-2017). He has served in many emergencies of the last two decades: Ukraine (2014-2015), Cameroon and Central African Republic (2014), Iran, covering UNHCR's operations in Iraq and Afghanistan (2003-2005), and Kosovo (1999). Before joining UNHCR, Mr Creach was assistant teacher lecturer at the University of Paris and has published various articles on international refugee law.
Hamidou Diallo

Hamidou Sabas Diallo is the Regional Coordinator for humanitarian access for the RECOLG consortium, which intervenes in the three-border areas between Mali, Niger and Burkina Faso. It does so through eight national and international organisations. Employed by the Danish Refugee Council (DRC) and originally from Burkinabé, he is based in Niamey, but regularly deploys in the Tillabéry, Gao and Du Sahel regions. He has been working on the central Sahel since 2005 for the implementation of both development and humanitarian projects. From 2012, he began to familiarise himself with the constraints and negotiations for humanitarian access in high emergency contexts. He did so first as Program Manager with Caritas, before moving to RECOLG consortium, of which UNHCR is the lead. In this position, he specifically took care of refugees and host communities around refugee camps. This humanitarian career continued and Diallo served with Vétérinaires Sans Frontières Belgique and ICRC before recently joining DRC. His thematic work focus includes food assistance, civilian protection, NFI, Wash and environment.
The Danish Refugee Council (DRC) is an international non-governmental organization established in 1956 and based in Copenhagen. DRC is present in 40 countries to assist refugees and displaced people, protecting them from harm, safeguarding their legal rights, and empowering them towards a better future.

DRC has been present in West Africa since 1998, and is currently implementing projects in six countries in the region. In line with DRC global mandate to provide emergency responses, to address root causes of forced displacement, and foster sustainable and durable solutions, DRC West Africa aims to advocate for and provide solutions to forced displacement in hard-to-reach areas and urban and rural settings, through contextually relevant and evidence-based responses at all stages of forced displacement.
For additional information on this session, please contact the SSC 2021 Team at sthlmseccon@sipri.org.