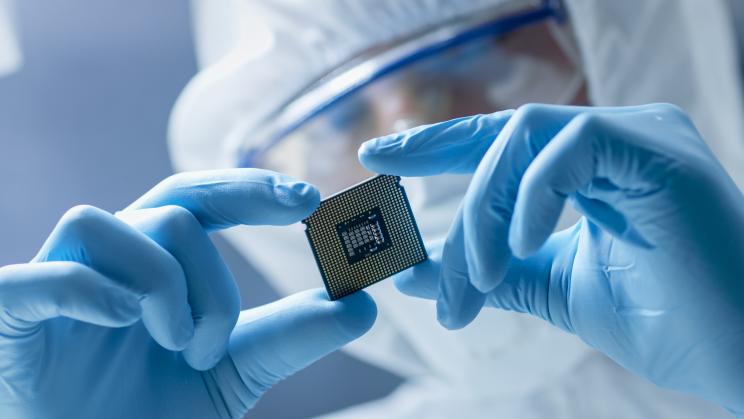 20 November 2020 14:00–15:30 (CET)
Click here to register.
Techno-nationalism is not the only symptom of the anti-globalization backlash, reversing a growing interconnectedness since the end of the cold war, but it is one of the most severe. It stems from the connection made between states' innovation capabilities and national security. From this perspective, technological innovation is a means to advance a state's power on the international stage. This generates the perceived need to protect a country's own scientific knowledge and manufacturing capacity, and to hinder other states in their own innovation capabilities. Keeping the lead in technological innovation—which also sustains military dominance—has thus become one of the major fields of global competition. However, the capacity to innovate and produce advanced technologies relies on international scientific cooperation, the movement of people and ideas, and international supply chains. There thus seems to be an inherent contradiction between techno-nationalism and the protectionism it entails, and the will to remain ahead of the technological race.
The coronavirus disease 2019 (COVID-19) pandemic may have aggravated this trend. The crisis highlighted the risks associated with international supply chains and the logic of cost-effective production. The lockdown might indeed have strengthened those in Europe and in other parts of the world who also want to engage in techno-nationalist policies. However, relocating production of all strategic sectors domestically appears unrealistic. Yet, after the adoption of techno-nationalist policies in the United States and China, it seems that in the post-lockdown era more countries are joining this trend, and that other sectors beyond emerging or dual-use technologies are being considered such as health, aerospace, or transportation—all already part of China's Made in 2025 industrial policy plan. How sustainable is the widespread adoption of techno-nationalism, and what consequences does it have for peace and security?
The webinar will address the following questions:
What lessons have we learned from similar situations in the past (e.g. the cold war)? To what extent is the increasingly interlinked character of technology manufacturing making this more problematic?

What would be the effect of China, Europe, Russia, the USA and others having to develop their own technologies? Would it weaken or strengthen them?

What would the effect be on national security (would old alliances slowly fall apart), and other parts of the international economy—especially due to the proximity of commercial and security technology developments? How can international cooperation and interconnectedness be promoted while preserving national security?

How far can techno-nationalism go? If we push techno-nationalist policies to an extreme, what would the consequences be for international cooperation, peace and security, in the next 10, 20 years? Is it economically sustainable?

Although the techno-nationalist trend itself is undermining multilateralism, is it possible to find common ground to rein in techno-nationalism to an extent acceptable to all parties?
Moderator
Dr Lucie Béraud-Sudreau

Dr Lucie Béraud-Sudreau joined SIPRI in February 2020 as the Director of the Arms and Military Expenditure Programme. Her research interests focus on European and Asian arms trade, military spending and arms industry. Lucie was previously a Research Fellow for Defence Economics and Procurements at the International Institute for Strategic Studies (IISS) and an analyst at the French ministry of Armed Forces.
Discussants
Dr Seema Gahlaut

Dr. Seema Gahlaut is the Director of Strategic Trade Management Initiative (STMI) and Senior Fellow, Trade, Technology and Security Program at the Stimson Center in Washington, DC (USA). She has over fifteen years of experience in capacity building around the world, in issue-areas such as UNSC Resolution 1540, export controls, sanctions and CBRN security. Her current interests include technology-based solutions for trade-security compliance and proliferation finance, and trends regarding national security screening of FDI.
Dr Andreas Kuehn

Dr Andreas Kuehn is a Senior Program Associate with the EastWest Institute's Global Cooperation in Cyberspace program. His research focuses on the implications of emerging information technology on cybersecurity, risk, and international security. His recent policy report "Weathering TechNationalism" examines the effects of restrictive government measures on ICT supply chains and outlines a security and trustworthiness framework to manage third-party cyber risk. Prior to joining EWI, Andreas was a Cybersecurity Fellow at Stanford University's Center for International Security and Cooperation, where he researched vulnerability markets and disclosure arrangements and was an adjunct researcher at the RAND Corporation, where he worked on cyber risk assessment and pricing in the insurance industry.
Rui Zhong

Rui Zhong is the Program Associate for the Kissinger Institute on China and the United States at the Wilson Center. She holds an MA from the Johns Hopkins School of Advanced International Studies and a BA in International Studies from Emory University. She has completed coursework at Peking University and earned a graduate certificate at the Hopkins-Nanjing Center in China. At the Kissinger Institute, she manages Mapping China's Cultural Genome, a curated project that collects top-level speeches and commentary on China's global cultural ambitions. Her research interests include China's role in the East Asian Political Economy and how nationalist interests can impact business, technology and cultural policies. Rui's writing has appeared in Foreign Policy,The Washington Post, Chinafile and more. 
For additional information on this webinar, please contact the SSC 2020 Team at sthlmseccon@sipri.org.