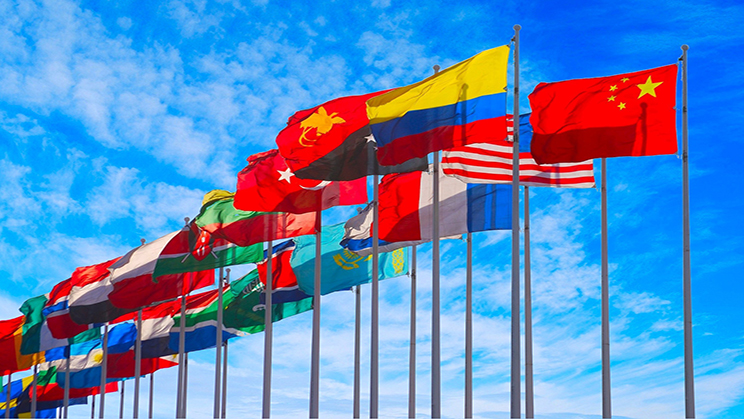 18 November 15:15–16:15 (CET)
This panel will be live streamed to SIPRI's YouTube channel.
The Stockholm Security Conference (SSC 20) will explore the impact of geopolitics on cooperation and multilateralism and the challenges this entails for international security cooperation. It will also examine how this impacts the potential to deal effectively with specific challenges such as coronavirus disease 2019 (COVID-19), the renewal of agreements and conflict management. The opening session of the SSC 20 aims to broadly scope out and understand the overall situation, trends and developments within international cooperation. How is the lay of the land? What are the perceptions and expectations of international cooperation and which way is the way forward after the presidential election in the United States? What is the best way to navigate international security in the new setting? Which challenges will arise and where are the new opportunities to be grasped and insights to be gained?
The panel will gather experts and practitioners from China, Russia and the USA to provide a better understanding of trends, implications, opportunities and challenges across the continents for the future.
Moderator 
Dan Smtih

Dan Smith is the Director of SIPRI. He has a long record of research and publication on a wide range of conflict and peace issues. Among other issues, he has studied and written on the relationship between climate change and insecurity, peace and security issues in the Middle East, peacebuilding, the ethics of forcible intervention in conflicts, gender and conflict, nuclear arms control and strategy, and global conflict drivers, dynamics and trends. 
Discussants 
Andrey Kortunov

Since 2011, Andrey Kortunov has been the Director General of RIAC. He is a member of expert and supervisory committees and boards of trustees of several Russian and international organizations. His academic interests include contemporary international relations and Russian foreign policy.
 

Dr Patricia Lewis

Dr Patricia Lewis is the Research Director for International Security at Chatham House. Previously she was Deputy Director and Scientist-in-Residence at the Center for Nonproliferation Studies at the Monterey Institute, Director of the United Nations Institute for Disarmament Research (UNIDIR) and Director of VERTIC (Verification Research, Training and Information Centre). Dr Lewis served on the 2004–06 Weapons of Mass Destruction Commission (WMD), the 2010–11 Advisory Panel on Future Priorities of the Organization for the Prohibition of Chemical Weapons (OPCW) and was an Advisor to the 2008–10 International Commission on Nuclear Non-proliferation and Disarmament (ICNND). She was a Commissioner on the 2014–16 Global Commission on Internet Governance and is on the EEAS Space Advisory Board (SAB) as a Senior Space Advisor to the EU Special Envoy for Space
Dr Jessica Tuchman Mathews

Dr Jessica Tuchman Mathews is a distinguished fellow at the Carnegie Endowment for International Peace. She served as Carnegie's President from 1997 until 2005. She was director of the Council on Foreign Relations' Washington program and a senior fellow from 1994 to 1997. From 1982 to 1993, she was founding vice president and director of research of the World Resources Institute, an internationally known center for policy research on environmental and natural resource management issues. From 1977 to 1979, she was director of the Office of Global Issues at the National Security Council, covering nuclear proliferation, conventional arms sales, and human rights. She has served in the U.S. State Department and on the National Security Council staff in the White House.
 
Dr Yan Xuetong

Dr. YAN Xuetong is university distinguished professor of Tsinghua University and foreign member of Russia Academy of Science. He is serving as Dean of the Institute of International Relations at Tsinghua University and Secretary General of the World Peace Forum. He obtained Ph.D from University of California, Berkeley in 1992 and was named as one of world's Top 100 public intellectuals by the American journal Foreign Policy in 2008. He has been the only Chinese political scientist listed in Most Cited Chinese Researchers by Elsevier during 2014-2020. Some of his books have been translated in to English, Japanese, Korean, Farsi and Albanian.
For additional information on this panel, please contact the SSC 2020 Team at sthlmseccon@sipri.org.